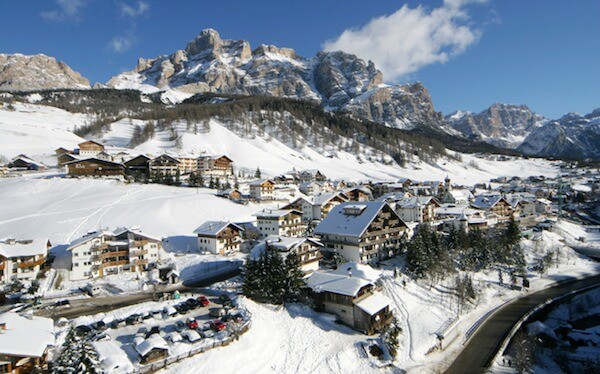 San Cassiano is a small Dolomite mountain village with a peaceful atmosphere. High-quality hotel-keeping with gourmet cuisine seems to be the rule here. The Rosa Alpina is the place to stay if you can afford it – a chic, family-run, luxury hotel, whose fine-dining restaurant has two Michelin stars. Check out our eating out section for more on that. A newer annex contains gorgeous suites, and there's a lovely spa, too. Visitor reviews are glowing, and the family who own and run the hotel are charming as well as very much in evidence.
Family-run Conturines-Posta has been recently refurbished. La Vegas Lodge is called a "hut", but there's nothing rudimentary about it. This chic restaurant-cum-lodge, set at 2050m on Piz Sorega, has a Milan-meets-Stockholm style – panelled throughout with wood, and filled with contemporary furniture. Lagacio Hotel Mountain Residence has 24 smart apartments built using local wood, slate, larch and spruce, with floor-to-ceiling windows. There is a good spa with sauna, steam bath, bio-sauna, and treatment rooms (try the Alpine Herbal Stamp Massage), as well as a fitness centre. The hotel's drinking water is provided by the property's own spring. Self-catering guests can order the Lagacio shopping crate, which is filled with natural organic products.
Neighbouring La Villa is dominated by the striking Ciastel Colz, an old manor house which, until recently, was run as a hotel. The best place to stay these days is at La Majun, which is a family-run but forward-looking hotel: which means three generations of hotel-keeping experience, combined with stylish interiors, and Philippe Starck furniture.