What to wear on a ski holiday? It's a question we're asked all the time at Welove2ski – and not just by beginners. Browse retail websites such as ellis-brigham.com and you'll find a bewildering array of ski clothing on offer – all of it bursting with technical features. Down-filled puffer jackets, lightweight wicking fabrics, layering systems, venting zips, wrist gaiters, powder skirts – the permutations seem endless; and the implication is that you'll need an outfit stuffed with them if you're going to stay warm on the slopes.
Add ski fashion into the equation – which changes the cut, texture and colour of ski outfits every two or three years – and it's no wonder people get confused.
So we're going to make things very simple. To introduce our ski clothing section we've put together a quick-firing guide to what matters – and what doesn't – on the mountain.
 
All good ski outfits start with a base layer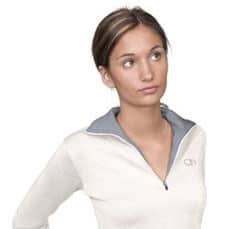 The main purpose of a base layer of long johns and a long-sleeved t-shirt is to keep you dry, not warm. Nothing makes you colder more quickly than wet cloth against your skin, and a base layer is designed not only to be extremely un-absorbent, but also to actively transfer water, or sweat, away from your skin (a process called wicking).
Manufacturers use either man-made fabrics, such as polyester and polypropylene, wool, or - newest of all - bamboo. Man-made fabrics are good at keeping you dry – but get smelly quickly. Woollen base layers don't wick as well – but they have a natural odour-eating capability which means you can wear them for several days without having to wash them.
We like man-made fabrics - because staying dry is more important than whether or not you pong. But either way, this is one item of ski clothing you can't do without.
 
Lots of thin layers will keep you warmer than one thick one
Base layer sorted? Then it's time to add fleeces and thin sweaters on top. When it comes to staying warm, lots of layers like this work better than one thick one because they trap more air - and trapped air is a great insulator. They're also a lot more comfortable than one bulky jumper.
You can of course buy lots of specialist fleeces and mid-layers to do the job – cut to fit snugly and work in harmony with your ski movements. But almost everyone we know in the ski industry gets by with an ad-hoc arrangement of thin woollen sweaters and old fleeces. The key thing is to have several of them, and to avoid cotton – which soaks up water like a sponge and loses all its insulating capacity as soon as it's wet.
The other benefit of layering up is its flexibility. Carry a rucksack on the mountain, and you can adjust your clothing throughout the day to suit the weather and your work rate. So you might start with three layers in the morning when it's cold, and then progressively strip down as it warms up.
By the way, it's rare, except in the coldest winters, to need to layer up on your legs. On their own, long johns and a pair of ski trousers will almost always do the trick.
 
Finish with a waterproof, breathable jacket and trousers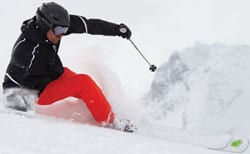 Almost every sensible ski outfit is topped off by waterproof, breathable ski trousers and a jacket. Gore Tex is still the gold standard when it comes to fabric, but really high-performance gear like this is only really necessary when you're an advanced skier, working hard in deep snow and changeable weather conditions.
Some technical features are worth paying extra for:
 
A high collar which you can pull up over your chin is a boon on cold and windy days.
Venting zips under your arms and on your legs will cool you down when it's warm and sunny.
Lycra inner cuffs, which hook over your thumbs, will stop the snow going up your arms.
Toughened fabric on the lower inside leg will stop your trousers being ripped by your ski boots.
High-quality zips are always welcome (zip are often the first things to break) – accompanied by a secure flap over the top to keep out the wind.
No jacket or pair of trousers is 'high performance' without taped seams.
Oh yes – and fur-edged hoods are just window dressing. In fact, now that everyone is wearing ski helmets, all hoods are starting to look superfluous.
 
Goggles, gloves and helmet are essential extras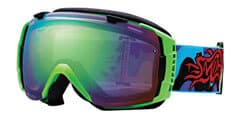 The best goggles have interchangeable lenses, which can be swapped around if the sun comes out or the clouds descend. But these are expensive: a cheaper option is to have one pair of goggles for low light and bad weather days, and a pair of wrap-round sunglasses for when the sun comes out. Always pick lenses which offer 100% UVA and UVB protection.
When it comes to gloves, most holidaymakers don't need anything more than a £20 pair of ski gloves. Only go for one of the expert-friendly brands such as Hestra if you ski several times each season.
Finally: don't forget your ski helmet! In 2010 the Canadian Medical Journal published research which suggested that the risk of head and neck injuries is reduced by 35% if you wear a ski helmet – confirming the powerful anecdotal evidence we hear regularly on our travels.
 
Welove2ski Classic Collection: Our Best Ski Clothing Advice
If you want to find only our best and most popular articles on ski clothing, stick around. Below we've put together a collection of the advice we keep coming back to time and again. If you're planning to make a few purchases for this winter, make sure you read these before you get your credit card out.