In a Nutshell
Think of it as the laid-back, country cousin of the A-list resorts further north – a bit smaller, and a bit less high-tech, but also friendlier, more relaxed and with bags more Gallic character. It's just a shame the accommodation is so widely scattered.
The Stats
Altitude: 1200m
Lifts: 62
Top Lift: 2800m
Ski area: 250km (410 hectares) of piste
Adult lift pass: 259€ for six days


Official Site |

Ski Map |

Webcam
Pierre Vaultier grew up in Serre Chevalier and started snowboarding at the age of six. He began taking part in competitions in 1997 and joined the French Snowboard Team in 2005. He competed in the 2006 Winter Olympic Games in Turin, the X Games in 2007, and at Winter Olympic Games in Sochi in 2014 where he won a gold medal in snowboard cross.
"My favourite piste in Serre Chevalier is L'Aiguillette. It's calm and remote, and has retained its charm. It's also probably the only place which hasn't changed, so it takes me back to when I was a kid. The Aiguillette/Les Eduits is best especially with fresh snow. Even the old-style chair-lift, which can seem a bit discouraging at first, is part of its appeal," he says.


Essential Advice for the Perfect Trip
Serre Chevalier is not a single resort, but the collective marketing name adopted by a dozen villages that line the road to Grenoble – between the high mountain pass of the Col du Lautaret, and ancient garrison town Briançon, close to Italy. Admittedly, that makes for some seriously underpowered nightlife – with no one accommodation centre big enough to pull in the revellers each night.
But there are compensations. Many skiers find Serre Chevalier a refreshing change after the big resorts further north. They like the pretty, tree-lined pistes and the charming restaurants on and off the mountains. They also like the laid-back, Gallic atmosphere. And they love the lower prices.
We're not just talking about the cost of ski hire and a decent, sit-down lunch. Accommodation too can be astonishingly cheap, if you book one of the lift pass-and-apartment packages on offer on the resort's own website. Sometimes these come in at barely more than €225pp for a week. Given a six-day lift pass is (in the 2018-19 season) €259, that's quite a deal.

It's worth remembering that along with the widely varying terrain on offer here (see below), the hard-core magnet of La Grave is less than an hour from here by car, along with giant Milky way lift system, Les Deux Alpes and Puy-St-Vincent. So if the bars aren't buzzing, at least the skiing should rock your world.
The resort also offers something that sets it apart from other resorts in Europe – Les Cols'Porteurs. These are free 90-minute tours of the ski area, every day of the week. It's for red-run skiers only, but still: it's a sign of a hard-working resort. And if Serre Chevalier can do it, why not Courchevel?
---
---
Guide to the Mountain
Serre Chevalier's ski area is quieter, prettier, and more forgiving than many of those further north – and you can see most of it in the picture above. Take a look, and you'll notice three of its key characteristics almost instantly.
1. The trees. It's unusual to find so many on the slopes of a French resort, and they're a real boon on cloudy/snowy days, when visibility in high-altitude resorts such as Tignes is more or less non-existent.
2. The relatively small area of open snowfields above the treeline. There isn't so much in the way of steep, open off-piste here – at least, not compared with the likes of the Val Thorens, further north.
3. The large areas in shadow. This is a good thing, because it's reflection of the fact that the valley wall faces roughly north-east. This means the slopes tend to be colder for longer, and hold their snow well. It's worth noting, however, that conditions here are often quite different from the resorts to the north. Serre Chevalier tends to get its snow from different weather patterns, and there can be a feast here when there's a famine elsewhere…and vice versa.
One other point to make is that although most the skiing fits into a single picture, this is not a small area. Officially encompassing 250km of pistes, it's only 50km smaller than Val d'Isere–Tignes – although they have significantly more off-piste. As a rule, it'll take a confident group of piste-skiers at least a couple of hours to get from one end of the resort to the other – provided they keep their speed up and don't stop for coffee.
Provided the snow's good, intermediates will love Serre Chevalier
The good weather is a great ally. I love being able to organise my day without having to worry about bad weather. The only moments when I check the forecast is to know when the next snowfall is!
Of the different sectors, Monetier (on the right-hand side of the picture), is the most appealing and usually the least crowded. This is the best end of the area for accomplished skiers and riders, although the link with Villeneuve can close suddenly in bad weather and you may be forced to take the bus home if staying in Chantemerle or Briançon.
It's here you'll also find many of the best pistes. The Eychauda blue, above Monetier is a classic, north-facing cruiser above the treeline. It forms a very sweet, top-to-bottom descent, dropping through 1300m, which starts on the Y'ret red, passes through the Eychauda blue and finishes on the Aya red between the trees.
There are plenty more like this, including the Cucumelle – a long and cruisey red, between the Monetier and Villeneuve sectors, which has a cheeky little steep bit at the end – and the Vauban red down to Briançon. Above Briançon, however, the slopes are south-facing, so you need to be careful when you tackle the Vauban: ideally on a cold, clear morning with yesterday's snow pisted into perfect corduroy. Or failing that, around 11am, when the sun has got to work on the icy bits.
Lots of ways to push yourself
Anyone looking to push themselves into new kinds of terrain will find plenty to do here. There are several nice blacks to warm up on – especially the Casse de Boeuf, a sweeping ridge, through the trees down to Villeneuve, which is one of my all-time favourite runs. Another fabulous long black is the Luc Alphand, and the Isolée and Tabuc blacks are also recommended.
Then, when you're ready, how about hiring a guide and having a crack at some off-piste and/or tree-skiing? The way the lift system is set up means there's an huge amount of easily-accessed terrain to experiment on – including the steep Neyzets face or the gentler, rolling ground which is skier's right of the Eychauda blue (a great place to try out your first powder turns, if the snow is right). If it hasn't snowed for a while, you'll find plenty of mogul fields up here, too.
Experts should go to La Grave
The steep terrain tends to come in short doses. More serious challenges are to be found by skiing on one of the big off-piste descents: you'll need to hire a guide for that or you can join one of the proVenture courses which go to La Grave. There's also heli-skiing in Italy on offer, booked through Guides Serre Chevalier.
But there's no hiding from the fact that the real lure of this part of France is La Grave, just 30 minutes down the road – home to arguably the most extreme lift-serviced terrain in the world. It's a short commute, but the road closes three or four times a season on average, so unless you're part of a larger, mixed-ability group, you're better off staying there as well as skiing there.
The whole mountain can seem like one big terrain park
There is a terrain park at the bottom of the lifts at Monetier. There's also a freestyle park at the top of the Casse de Boeuf lift, with a ski/boardercross course. What really fires freestylers about this place though, is not the parks, but the natural features you'll find all over the mountain. Snowboarders like me rave about the drops, tree-trunks, and rollers.
Free mountain tours – and DIY piste-bashing
Serre Chevalier has a touch of North America with its ski hosting service called Les Cols'Porteurs. They take 90-minute tours of the mountain every day and – as long as you can manage a red run – you can join for free. As well as acting as guides, they'll also teach you about ski safety and aim to add 'fun and enrichment' to your day. But what Serre Chevalier really excels in is its piste grooming, so it's not surprising that the resort is the only one in the Alps to run its own Grooming School (+33 492 25 55 00) where, in a 20-minute session at the top of the Casse du Boeuf chair-lift, you can learn how do drive a piste basher yourself.
---
---
Where to Learn
Provided you don't wait till the end of the season (when the nursery slopes down in the village are likely to be slushy/icy), you should have a ball in Serre Chevalier. The slopes are pretty encouraging. Once you've mastered the basic turn, you can get some high-mountain experience on beginner slopes in the central sector of the resort, above Frejus, while many of the blue pistes are gentle enough for beginners to tackle by the end of the first week.
Highly-rated ski schools in Serre Chevalier
Monetier-les-Bains is a great place to stay if you're a complete beginner as the nursery slopes are at the bottom of the mountain, so no chairs or gondolas to jump on.
 British ski school New Generation is the specialist here, providing private coaching, group courses, technical clinics and adventure days (on and off-piste). Owner, Gavin Crosby has a wealth of knowledge and now runs an off-piste programme for competent and expert skiers.
If you can't get in, don't panic. Several of the other schools in the area are regularly recommended by reporters – notably the Buissonniere ESI in Villeneuve: "Some beginner friends could not believe what could be achieved in a week," said one.
The other school based in Villeneuve is Ecole de Ski et Snowboard Ski Connections. In Chantemerle, 
Evasion and ESI Generation are both recommended – the latter for snowboarders especially.
It's also worth noting that Darren Turner, who starred in the excellent Ski School App, offers private ski school lessons in Serre Chevalier.
Meanwhile, the ESF, which has branches in Briançon (+33 492 20 30 57), Chantemerle (+33 492 24 17 41), Villeneuve (+33 492 24 71 99), and Monetier (+33 492 24 42 66), has a good reputation here – both for its friendliness and the quality of instruction. For off-piste guides, contact either Bureau des Guides de Serre Chevalier or Montagne a la Carte.
And if it's just guiding around the pistes you want then you can join Les Cols'Porteurs on one of their tours of the mountainside. It doesn't cost anything.
The family facilities are good here
Serre Chevalier has good locally-run facilities, but would benefit from the presence of one of the British tour operators specialising in childcare. EurekaSKI can organise private (English-speaking) childcare for little ones from three months old. For toddlers
 in Chantemerle, Les Poussins accepts little ones from eight months to six years. Les Petits Aigles (+33 492 20 34 39) is a leisure centre with activities for three to six year olds.
 In Villeneuve, Les Schtroumpfs cares for children from six months, and Micro Creche (+33 492 49 00 86) takes non-skiers from three months to six years. In Monêtier, Les Eterlous accepts children from six months (18 months during French school holidays).
The ESF Jardin des Neiges in Briançon (+33 492 20 30 57), Chantemerle (+33 492 24 17 41), Villeneuve (+33 492 24 71 99) and Monetier (+33 492 24 42 66) provides a mix of tuition and play for children from three years. New Generation offers a wide range of English-speaking classes for kids aged 4-13. Children's lessons with Buissonniere ESI have been highly praised: "The instructor was excellent with the children, with primary focus on their enjoyment. We are considering going back just for the ski school". In Chantemerle, ESI Generation offers lessons to children aged seven to 11 years.
---
---
Where to Stay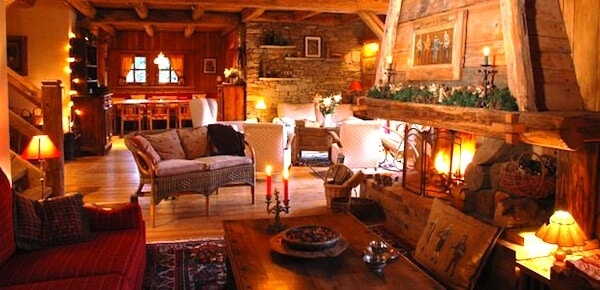 You don't want to waste time commuting up and down the valley by car or bus – so let your holiday priorities determine where in Serre Chevalier you stay. Make sure you pay attention when you book, unless you don't mind ending up in one of the hotels next to the Route Nationale: Auberge de Violaine in Monetier (+33 492 24 40 94), Hotel Du Mont Thabor (+33 492 24 74 41) and Hotel Le Christiania (both in Villeneuve). The majority of the hotels are, however, set away from the main road.
Wherever you go, however, you'll find small two and three-star, family-run hotels predominate, along with bigger developments of apartments and – increasingly – some truly delightful chalets and chalet-style apartments.
A bus-service links the various villages: Chantemerle (1350m), Villeneuve (1400m) and the adjoining rustic hamlet of Le Bez, Monetier-les-Bains (1500m), the garrison town of Briançon, and the hamlets of Puy Saint Andre and Puy Saint Pierre.
Chantemerle 1350 is the best base for families
This is the nearest village to Briançon. It has a pretty historic core, but some higgledy-piggledy bits too. It has a fast gondola to access the slopes and a six-seater chair-lift provides fast access from mid-mountain to the top of the ski area.
Le Hameau du Rocher Blanc is an MGM development with an indoor pool and gym. Apartments come in all sizes and the building is just 250m from the new Ratier cable-car. It's location is hard to beat, but the apartments still don't offer the space we should expect these days and sofa beds are still the norm.
Hotel Plein Sud makes a cheap and cheerful base, popular with families during the school holidays, which is 250m from the lifts and has its own pool. Grand Hotel is more modest than its name suggests, with a restaurant serving traditional mountain cuisine.
There are lots of apartments in Chantemerle that will do a reasonable job. Bear in mind there's been a big improvement in the quality of apartments in the last ten years in the French Alps, so the newer the block the better it usually is.
Villeneuve is the best value for money
Along with its neighbour, the rustic hamlet of Le Bez, Villeneuve at 1400m has some of the best-value accommodation. It also has most of the nightlife, making it the base that attracts singles and groups. Two-star hotel Le Pi Maï is a restaurant with rooms set in an isolated position up the mountain at 1985m, with a warm ambience and good food.
Residence l'Alpaga is a popular development of inexpensive self-catering apartments close to the bakery and a supermarket, as well as the slopes. It's about five minutes' walk to the nearest ski lift.
Le Nid d'Aigle is one of a group of three apartments to rent in Le Bez. This one has five bedrooms, a split-level living area with lots of old wood, a log fire place, and a vast chandelier made from antlers. Another attractive four-star apartment is Le Cembro in Villeneuve. It is on the ground floor of a new chalet and has three bedrooms decorated in alpine style. The kitchen/dining room is particularly well equipped, including a large fridge, washing machine and dishwasher.
Monetier-les-Bains is a picturesque spa village
Monetier (at 1500m) has been a resort since Victorian times, but this is the base that has been most recently updated. It's a good spot for couples who'd enjoy staying in a traditional farming village with skiing on its doorstep: but it's also been burnishing its appeal to families. It's now home to a large ESF children's club, nursery slopes with magic carpet, a newly developed lift base, a spacious restaurant and bar, and a thermal spa for the whole family (children from nine months are now allowed in). This is also where you'll find the highly-rated British ski school New Generation.
Monetier is the place to stay if you're an advanced to expert skier or snowboarder, as this end of the valley is where you'll find the best off-piste.
Auberge du Choucas is an ancient inn which is home to a renowned, vaulted restaurant. It has excellent food. Alliey et Spa Hotel de Charme is a pretty hotel with a spa and two pools, and an impressive wine cellar. Children are warmly welcomed. Les Colchiques has rooms for two to six people, and good home-cooked food. Hotel de L'Europe is owned and run by Sarah and Pascal Finat who are renovating it. There's a whole floor of inter-connecting rooms which are perfect for families or groups.
EurekaSKI chalets and self-catering apartments are less than 300m from the slopes. They are all privately owned and there's a choice of more than 20 different properties, over half of which have swimming-pools or spa facilities.
Briançon is the large, old walled town above the gondola station
The town and commune is called Briançon, but the old walled town is actually called Cité Vauban. This is a UNESCO World Heritage site with considerable charm, but it lacks the atmosphere of a ski resort. However, the old town is changing and there's a wonderful choice of restaurants, lots of apartments too, but it's less convenient than the new town for accessing the slopes (10 minutes' walk up or down the very steep hill).
There is flexible self-catered accommodation in the old town where you can stay from three nights at somewhere like Près des Forts. The bottom of the ski area at Briançon has been redeveloped and houses a huge Aigle Bleu complex of apartments (a bit like MGM in quality and style).
Serre Chevalier has some fabulous chalets
The other lovely chalets here are dotted around Serre Chevalier and includes Chalet Le Grande Ourse, which was built using techniques that go back to the Middle Ages. The beams are held together with wooden pegs, and every detail oozes good design. There is flexible gourmet dining as and when you require it, with gorgeous woody interiors, and in-house massage and yoga on demand. Also good for groups of friends in the market for a luxury chalet is Chez Bear Ski Lodge, which is set in the hamlet of Belvoir, just outside the town and takes bookings for a flexible number of nights.
---
---
Where to Eat
Serre Chevalier has the kind of traditional French restaurants you dream of, but rarely find, in modern resorts. In Chantemerle 
there is a wide choice of places to eat, ranging from pizzerias to gourmet eateries. Le Loup Blanc was praised by reporters ("delicious food and cosy atmosphere – the puddings are amazing!") and Le Petit Chalet (+33 492 24 05 79) was recommended as "the gastronomic highlight". Le Triptyque (+33 492 24 14 94) offers creative Mediterranean cuisine, and Le Lapon (+33 492 48 57 80) is also highly recommended.
In Villeneuve,
 La Pastorale (+33 492 24 75 47) is well regarded. Le Bidule (+33 492 24 77 80), in the hamlet of Le Bez, has a warm atmosphere and enticing seafood and fish dishes. Le Frog (+33 492 24 71 51) is a Scottish pub and French restaurant in one. Featured dishes include Scottish smoked salmon and mini cote de boeuf.
In Monetier,
 chef Julien Momon of Maison Alliey in the Alliey Hotel, concocts dishes to a high standard. The Auberge du Pont de l'Alp (home cooking) is a five-minute drive from Monetier towards Grenoble, Auberge du Choucas (rustic, with an open fire), and Le Kawa (+33 492 24 42 82) with a "huge varied menu and great prices" are all recommended.
The town of Briançon 
is something of a gourmet centre with over 15 restaurants inside or just outside the old city walls. La Caponniere is warmly recommended ("excellent dinner – very French" enthused one visitor). In the old town, Au Plaisir Ambre has a kitchen presided over by chef Michael Chassigneux, formerly of the Capital Hotel in London. Le Gavroche serves up hearty and generous portions of local and traditional cuisine. In the new town, Les Relais d'Alsace Taverne Karlsbrau is where Alsace meets the Alps, with seafood, fish and meat specialities – and salads that are a meal in themselves.
Le Peche Gourmand is a Michelin star restaurant run by Sharon and Jimmy Frannais. Its dishes are all seasonal and include a seven-course 'surprise' menu. Two families have taken over restaurants in the historic old town with resounding success. L'Etage (+33 492 23 09 22) combines flavours of France and Italy and Bistrot de la Paix (+33 492 24 82 78) has diners going back for more on the same week of their holiday.
A good choice on the mountain, well spread across the ski area
Above Chantemerle, Cafe Soleil (+33 492 24 17 39) has carefully prepared food and a great atmosphere. Sister eateries, Relais de Ratier (+33 492 24 08 76) has good food and a lovely sun terrace, and Le Troll (+33 492 24 28 47) was said to have "good food and good service" by a recent visitor. La Bergerie du Grand Alpe (+33 681 34 34 14) serves local mountain cuisine.
Above Villeneuve, Le Pi Maï has considerable charm, good food, and attentive service as you sit by a roaring log fire. You can also stay here, as it's a two-star hotel. Le Bivouac (+33 492 24 87 72), above the Casse de Boeuf chair-lift at 2000m, is highly rated for its gourmet cuisine that includes lobster and steaks. Remote L'Echaillon is also recommended, and D'Abord-L'Aravet 2000 (+33 492 24 97 67) is good value and friendly.
Above Monetier, Peyra Juana (+33 681 11 40 26) is a "small, ancient wooden farm house, with loads of atmosphere," which usually gets rave reviews on TripAdvisor, with some of the best food in the ski area. La Chapka (+33 492 24 50 66) is a self-service offering soups, pizzas and sandwiches. Next to it is an impressive chalet restaurant called Le Flocon in an intimate setting of ancient wood, cow hide, and an open fireplace. It gives the options of gourmet or self-service with home-cooked food.
---
---
Where to Party
Serre Chevalier is not a party resort. If you're looking for non-stop nightlife in this part of France, you'd be better off going to Les Deux Alpes or Alpe d'Huez. The scene consists almost entirely of local bars and the occasional very Gallic disco. On-mountain apres-ski takes place at Chazelay, which has a big terrace and features bands and DJs. Later on, Villeneuve is the best of the villages for apres-ski and nightlife. It's also home to La Grotte, the resort's biggest and most popular bar, which British-managed with live acoustic music and a happy hour. Others include Le Frog (+33 492 24 71 51), The Club After Ski (+33 760 75 46 46) a late-night bar open to 5am, The 1420 (+33 492 25 55 41 10) for wine, whiskey and beer, and Disco La Baita (+33 492 24 99 52). Mojo Bar & Restaurant in Villeneuve is British-run and known for its huge range of cocktails.
Meanwhile in Chantemerle there's The Sister's Pub and the Maurice Bar are the other places to go. In Monetier it's Bar l'Alpen – a small place with a wide choice of drinks – and there's also the Piano Bar (+33 492 20 34 30).
In Monetier, there's the Blubird Bar (+33 492 24 57 78), a dedicated cocktail bar with cosy vaulted rooms and an outside terrace in spring.
In Briançon, there's Le Collegiale ("Very friendly service and good food," says one TripAdvisor review) and Spirit Bar (+33 492 50 19 97) which draw in the locals and tourists, and Le Duo (+33 492 21 09 18) which impresses with its enormous terrace on the ramparts. Bar Le Central (+33 492 21 37 55) features happy hours and open mic nights.
A place to relax rather than party
Les Grands Bains features indoor and outdoor thermal pools, saunas, steam rooms, treatment rooms and all sorts of imaginative extras such as a pool with underwater music – you have to submerge your ears in order to hear it. Go Cryo is the first cryotherapy centre in Serre Chevalier-Briançon. It has been created by Leo Meyer, an osteopath of 20 years' experience, to enable sportsmen and women to benefit from this innovative treatment that reduces symptoms in joint and neurological diseases.