You like beer? Then Breckenridge might just be the ski resort for you. That's not just because it has its own micro-brewery and pub. The fact is, every bar in town seems to be owned by a beer aficionado – and the choice of brews, in bottles, cans and on tap, is mind-boggling and mouth-watering in equal measure. One bar on Main Street – Downstairs at Eric's – has a beer menu 120 brews long. 22 of them are on draught…
If you think that's normal for a ski resort, think again. Most beer in the mountains is gassy, mass-produced gnat's p*ss, especially in the Alps. So long as it's the right colour, and comes in a big glass, nobody seems to care what it actually tastes like. But that's not the case here. In fact, the choice of different brews on offer in Breckenridge bars – pilsners, IPAs, ales, wheat beers, porters, stout – means it's probably the beer-drinker's capital of the skiing world.
Just to give you taste of all this hoppy loveliness – but sadly only a visual one – here's a video we shot recently when one of our editors stepped into the Breckenridge Brewery & Pub for a blind-tasting of its beer.
Here's our pick of the best Breckenridge bars for beer.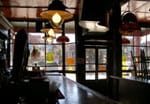 The Gold Pan
Opened in 1879 as the Herman Strauss saloon, the Gold Pan boasts the oldest continuously-operating liquor license west of the Mississippi – and still has a hatful of original features. "It's a great place to have a beer and, boy, do things get fun after midnight," says one local. Watch out for the Monday-night quarter beer specials too – shots of beer that cost 25 cents.
103 North Main St thegoldpansaloon.com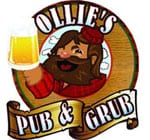 Ollie's Pub & Grub
Ollie's opened in 2011 – and was an instant hit with the locals. A typical line-up of beers will include at least one product of the Breckenridge Brewery, and as many as 14 other Colorado brews. "I have never had a bad night in the bar," says Shawna Mckeown, one of our favourite Breckenridge ski instructors, "the vibe is always just right."
401 South Main St olliespub.com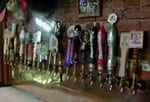 Downstairs at Eric's
Want to hang with the locals, sink a pint or two and watch a game? Then Eric's is the place. The place is festooned with TVs, showing every sporting event imagineable, but there's still a buzz about the place even on a midweek night in early December, when the rest of town is dead. Doubtless the famous beer menu helps – you can try 120 different beers here.
401 South Main St downstairsaterics.com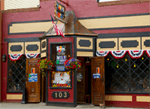 Motherloaded Tavern
"If I were leaving work now for a beer, I'd hit Motherloaded for PBRs, food, vibe, bartenders and fried okra," says one regular. PBR is Pabst Blue Ribbon – first brewed in Milwaukee in 1893 – and at the Motherloaded you get your bottle in a brown paper bag. The food is one of the main attractions, and includes Wisconsin cheese curds and deep-fried Twinkies, as well as burgers, meat loaf and pot roast. As in all Breckenridge pubs, the food prices are very reasonable, too.
103 South Main St motherloadedtavern.com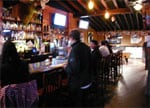 Salt Creek
Its real name is Napper Tandy's Irish Pub, but everyone in Breck calls it Salt Creek, after the steak house downstairs. There's live music here on Saturdays, the happy hour lasts from 4-7pm, and there's plenty to eat if you get peckish. Thursday night is Beer Pong night. What's Beer Pong? Well, you take one ping-pong ball, a table, some empty and half-filled beer glasses…read more here.
110 Lincoln Avenue nappertandysbreck.com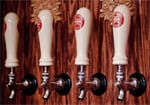 Breckenridge Brewery & Pub
Well, you've seen the movie (above) – now you have to go and taste the beer. We recommend "Breck Light" – though "Agave Wheat" is rather delicious too. Breck's very own microbrewery is just off the top of the main drag of bars and restaurants, but is bigger, lighter and airier as a result. It does decent bar food too.
600 South Main St breckbrew.com
T-bar
Okay, so it's not in town, exactly, but the T-Bar is the obvious first stop on your après-ski itinerary. It sits at the bottom of Peak 8, and is part of the One Ski Hill Place development. It's also next to the gondola back down into town – so a great place for a pint as the lifts close. There are lots of mainstream beers here, but several local brews, too.
Bottom of Peak 8 oneskihill.rockresorts.com