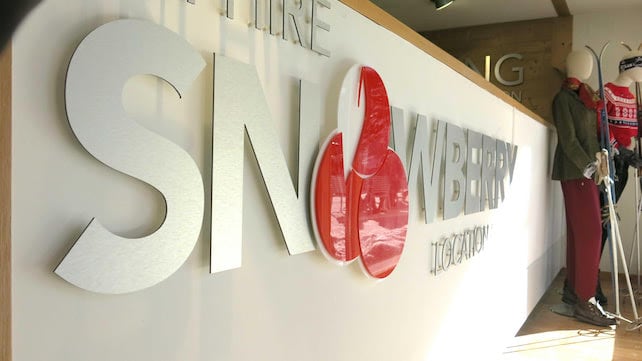 It's competition time again! Welove2ski in association with Snowberry in Val d'Isere is giving two people the chance to each win a pair of Rossignol skis. Up for grabs are Pursuit 800 (length 170cm and worth 750€), and Hero Elite LT TI (length 162m and worth 720€). Both have Axial 3 120 Tpi2 bindings.
The two winners will need to pick up their prizes in Val d'Isere – or arrange to transport the skis elsewhere.


Ready? Here are the questions:
1. In what year did Scottish couple Jock and Susan Dun start their first ski shop in Val d'Isere?
2. The OK is a classic World Cup downhill course Val d'Isere: the two letters stand for two Olympic champions. Who are they?
3. Val d'Isere has winter and summer skiing above 3000m on its glacier. What is the correct name of this glacier?
HOW TO ENTER:
If you think you know the answers, email: editor@welove2ski.com with the words 'SNOWBERRY COMPETITION' in the subject line. Good luck!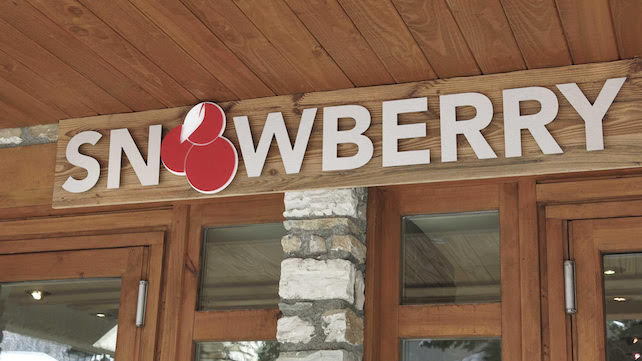 About Snowberry
There are ski shops of all kinds and quality in every resort in the Alps…and then there is Snowberry in Val d'Isere. It's different, they care. 'They' are Jock and Susan Dun, widely acknowledged as the leading experts on the whole business of renting boots, skis, and snowboards. Not for nothing have they been awarded the accolade of Best Ski Shop in Europe. They do what they call Rental Done Right.
This winter Snowberry has doubled in size with the opening of second shop, on the main street, bang in the centre of the resort. You now have a choice of getting your gear from original Snowberry Slopeside on the edge of the piste, or from the new Snowberry Streetside. You can exchange or return skis at both branches.
To book hire for your next holiday visit Snowberry's website.
Terms and Conditions for the 2018 Snowberry Competition

1. The competition will run on www.welove2ski.com until 5pm Tuesday, February 13, 2018. This is also the closing time and date for entries.
2. The competition is open to anyone aged 18 or over, except directors and employees of Welove2ski.com Ltd, Snowberry, and their families or agents.
3. Entry is limited to one per person. It is up to the winners to make sure they can accept the prizes as set out in the competition description below, and in accordance with all other terms and conditions of the competition. In the event that a winner is unable to do so, Welove2ski.com reserves the right to name another winner from the competition entrants.
4. An eligible entrant must be an individual and must enter by email. Entrants must give their name, email address, and a contact telephone number.
5. By entering, entrants accept that the decision of the competition judges is final. No correspondence will be entered into.
6. By entering, entrants agree to abide by each and all the terms and conditions detailed here. Welove2ski.com reserves the right, with or without cause, to exclude entrants and withhold prizes for violating any of these terms and conditions.
7. The prize draw will be made from the correct entries on Tuesday, February 13, 2018, and the winners will be announced on Monday, February 19. All reasonable effort will be made to contact the winners by 5pm on Monday, February 19, 2018. If a winner cannot be contacted, welove2ski.com reserves the right to name another winner from the competition entrants.
8. There are two prizes of skis and bindings from Snowberry. There is no cash or other alternative to the prizes, and it is not transferable. No part of the prize may be substituted for other items or benefits.
9. Welove2ski.com Ltd will not be liable for any failures of either hardware or software, or lost or unavailable network connections, which may limit an eligible entrant's ability to participate in the competition. Other than death or personal injury arising from the acts or omissions of Welove2ski.com Ltd, the company will not be liable for any loss or damage arising from a winner taking his or her prize.
10. By entering, the subsequent prize winners agree to allow the free use of their names, and the nearest town to their principal residence, during this and future promotions by Welove2ski.com Ltd.
11. Welove2ski.com Ltd reserves the right to cancel or modify the competition and the prizes if, in its sole discretion, the competition cannot be conducted as specified.
12. The promoter of this competition and its prize is Welove2ski.com Ltd. Registered address: 1 Toomers Wharf, Canal Walk, Newbury RG14 1DY.