For most visitors to Mayrhofen, the Penken gondola is the key lift, and if you stay near it you'll save yourself a lot of hassle each day either catching buses or hoofing up and down the Haupstrasse. Oddly, though, most properties are at least a five-minute walk from here.
Finding a good place near the Penken gondola is the challenge
Hotel and Sporthotel Strass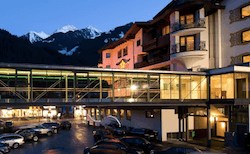 Two Mayrhofen hotels that do tick the "location" box are the rambling Hotel Strass, and its sister property the Sporthotel Strass, next door. They're rated four star, and share good spa and pool area, but the decor is dated. The lobby and bar area can be a bit seedy too, because they're so close to the full-throttle apres-ski scene at the Ice Bar and the Sports Bar. If you plan to get stuck into Mayrhofen's nightlife, then you won't care, but anyone looking for a more grown-up atmosphere should give it a wide berth.
Alpenresort Thanner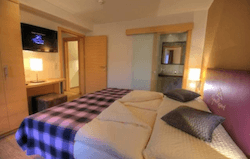 Nearby, and tucked away up a quiet side-street, are two calmer alternatives. First is the Alpenresort Thanner – a small development of B&B rooms and self-catering apartments set in traditional-style buildings. Inside are comfortable rooms and suites decrated in modern Tirolean style and well equipped with lots of attention to detail.
Landhaus Gasser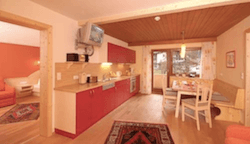 There's also the well-kept Landhaus Gasser, which also contains self-catering apartments. They're a canny choice, considering a big Spar supermarket is three minutes' walk away, so fresh supplies are virtually on your doorstep, and you're far enough away not to be bothered by the noise of the bars.
Hotel Elisabeth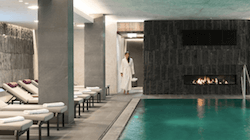 Hotel Elisabeth is the top hotel in Mayrhofen by a long stretch. It is traditional but has just the right amount of up-to-date design and calm ambiance to make it cool. The building is well located close to the lively main street, but not too close. It has a gorgeous spa and swimming-pool, a good restaurant, and offers free tea and cakes in the afternoons.
Hotel Zillertalerhof
The large Hotel Zillertalerhof is very central and just a short walk from the Penken gondola. It has rooms which are decked out in traditional yet light 'Austrian country house style'. There's a small spa with saunas and steam rooms, and a nice indoor/outdoor pool and outdoor hot-tub.
Sporthotel Manni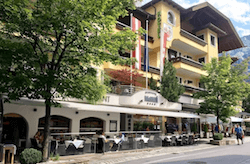 Sporthotel Manni is well positioned on Mayrhofen's high street for those wanting to be in the centre of things, and really close to the Penken gondola. It's well kept, with decent food, nice public rooms and an outdoor (heated) panoramic pool on the roof: but if you're going to be bothered by noise (from the shuttle buses during the day and revellers at night) make sure you get a room at the back of the hotel.
Alpendomizil Neuhaus and Landhaus St Josef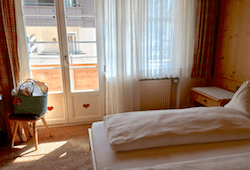 Hotel Alpendomizil Neuhaus and Landhaus St Josef are linked by an underground walkway, along with apartments and chalets. The buildings all cluster together a bit like a village within a village. The various properties in the complex all share a gym, bowling alley/movie-bar. During my visit, proper old-fashioned tea dancing was in action in the main Neuhaus building at 4pm.
Stay near the Ahorn cable-car if you want to ski its easy slopes
If you're on your second ski holiday, and need somewhere quiet and gentle to practise, then the easy-going pistes of the Ahorn are for you. Which means staying near the cable-car station makes sense.
Hotel-Gasthof Perauer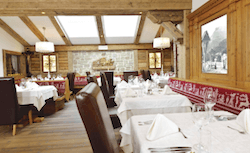 The best of the hotels near here is the three-star Hotel-Gasthof Perauer, which has recently-renovated rooms, good food and a nice spa (but no pool). But avoid booking a room on the north-west side of the hotel, next to the entrance to the Ahornbahn car park, because of traffic noise.


As we've said, many of the hotels are a bit of a hike from the key Penken lift. There are free shuttle buses, but all the same, it's a hassle, so rent a locker at the lift station and leave your skis there each night (and change into sneakers at the end of the day too).


Hotel Garni Glockenstuhl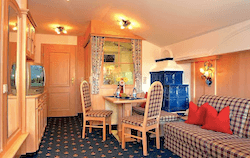 Amongst these hotels, the family-run, three-star Hotel Garni Glockenstuhl has a great reputation for its service. It contains rooms, suites and apartments, and the new Wellness Oasis with several different types of sauna, steam baths and a 'fresh air room'.
Hotel Waldheim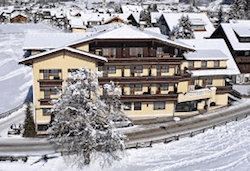 Family-run Hotel Waldheim is in a pretty location away from the Hauptstrasse. It has a small wellness area, and the light and traditional bedrooms range from doubles to family rooms.
If you plan to do lots of day-tripping, why stay in Mayrhofen?
As we've outlined in our feature about the Zillertal's many ski areas, there's a huge amount of skiing to be enjoyed beyond the slopes immediately above Mayrhofen. Most tour operators offer excursions to the other areas on one or two days each week, but if you plan to explore it properly, it's best to fly to Innsbruck under your own steam, hire a car and then pick your ski area according to the changing weather conditions. If you do that, there's no need to pay a premium to stay in Mayrhofen itself.
Hotel Stefanie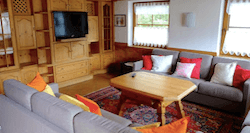 We recommend Hotel Stefanie in nearby Hippach – especially if you can afford one of its super cool, super-spacious Panoramazimmer (which aren't much dearer than a regular double in a four-star in Mayrhofen). One of our editors stayed here recently and loved it.
Hotel Sieghart, Hippach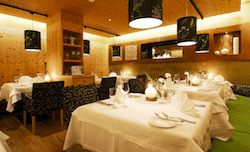 1974 Paula and Johann Eder built the bed & breakfast Alpenland in Hippach with 23 guest beds, and it was considered luxurious in its day with all rooms having central heating and en suite bathrooms. In 1986 their son Sieghard added a restaurant and became the head chef. Then the hotel changed its name and to this day Hotel Sieghard remains a family-run establishment and one of the smallest four-stars in the Tirol – possibly even in Austria – with just 20 rooms.