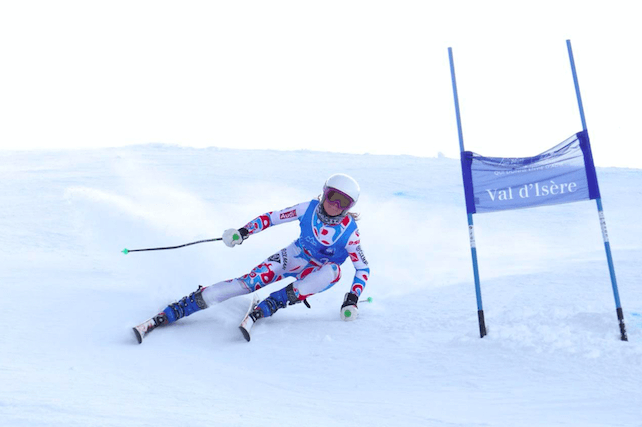 Johanna Konta is not the only British sportswoman to zoom up the rankings this week by reaching the semi-finals of the Australian Open.
Here's 14-year-old Lucy Yates-Smith, who's just won BOTH Giant Slaloms at the French Under 16 Championships in Auron this week.
The name ring a bell? Yes, father John is the YS of Val d'Isere tour operator YSE. His photos and witty comments on the weather and what's going on in the resort are a weekly feature on his website.
Mother Annabel, who was once a YSE chalet girl, ensures the operation runs smoothly while Uncle Dick founded iconic Dick's Tea Bar back in 1979.
Lucy has spent her childhood so far in Val d'Isere, attends a French school and learned her skiing with the local Club des Sports…that's where Jean-Claude Killy learned his gates.
The future Lindsey Vonn? Firstly, like Australian-born Konta who has Hungarian parents but her home is in Eastbourne, Lucy will no doubt have to decide which flag to embrace.
Either way, we imagine national officials and sponsors – if not there already – will soon be making tracks to the door of her Val d'Isere home.
Congratulations Lucy from all us here at Welove2ski.