In a Nutshell
Ischgl is often overlooked by the Brits – which is baffling, given its high-quality intermediate pistes. If you like your non-skiing activities as much as your skiing, and think you might be too old for St Anton, put it high on your hit-list.
The Stats
Altitude: 1377m
Lifts: 45
Top Lift: 2874m
Ski area: 239km of piste
Adult lift pass: 263.50-347.50€ for six days


Official Site |

Ski Map |

Webcam
Essential Advice for the Perfect Trip
Ischgl is considered internationally to be Austria's second most important resort after St Anton. The two ski centres, which are only 45km apart, developed along parallel lines during the early 20th century. But St Anton found international fame while Ischgl remained largely the private haunt of ski-tourers.
All that has changed in recent years. Ischgl now has a sophisticated lift system and broad, confidence-boosting pistes, while the old farming village has been replaced by smart hotels, a cavernous spa and some of the most spirited apres-ski bars in the Alps. Before the pandemic, the resort had a reputation for full-throttle nightlife, but it's looking to downplay that image and emphasise health with facilities such as a new Silvretta Therme spa, opening in December 2022 and built into the mountain using sustainable materials and pioneering construction methods.
An airport-style pedestrian walkway, cut through the crag around which the town was built, provides easy access to pistes, shops and restaurants – regardless of where you choose to stay. The resort is also linked by piste to the duty-free village of Samnaun in Switzerland, and there's a free shuttle bus during the day to the small resorts of Galtur, Kappl, and See. The nearest railway station is Landeck-Zams.
Alongside Ischgl's buzzing bars and ego-boosting pistes, its international profile has been boosted by its Top of the Mountain concerts, which open and close the ski season. Past concerts have featured Elton John, Bob Dylan, Tina Turner, Sting, Bon Jovi, Deep Purple, Mariah Carey, Kylie Minogue, The Scissor Sisters, The Killers, Muse, James Blunt, and Robbie Williams.
Other resorts across the Alps have wisely followed with a host of music festivals designed to boost ticket sales in the low season. But nowhere does it better than Ischgl, which has created a worldwide brand that it zealously guards.
All in all, it's a paradoxical place. The accommodation is mostly upmarket, and the clientele tends to be 10 to 20 years older than the average skier in St Anton's Mooserwirt. But from 3.30pm until dinner time the atmosphere is electric.

---
---
Guide to the Mountain
Years of investment have paid big dividends for Ischgl, which now offers one of Austria's best ski areas for intermediates.
You can't see much of it from the resort, though. The main hub of lifts and pistes is above Idalp, and to get there you need to ride one of two swift gondolas from different parts of town. The luxurious Pardatschgratbahn is impressive. It has heated seats, as well as the world's biggest height difference for a gondola, from 1365m in the valley, up to 2616m at the top of the Pardatschgrat – with no middle station in between.
From Idalp, lifts extend up to and over the ridge that forms the territorial frontier with Switzerland. Some of the best skiing is at Palinkopf, which is at 2864m and reached by two chair-lifts from Idalp. Long red and black runs sweep down into the beautiful Fimbatal on the edge of the ski area.
However, whenever the day dawns bright and sunny, it seems that almost everyone heads over to Samnaun in Switzerland to indulge in a cheesy mountain lunch and to fill their rucksacks with duty-free goods at supposedly bargain prices. Ischgl has a waymarked Smugglers' Circuit into Switzerland, with routes are graded according to ability, and served by their own smartphone app.
The return journey begins with a ride on what was the world's first double-decker cable-car. Multiple chair-lifts help to ferry skiers homewards. "The snow is always reliable although the reds down to town at the end of the day can be difficult and worn," said a reporter. These are indeed narrow and steep – too difficult for many of Ischgl's habitual clients, but that does not stop them trying. If you don't like playing icy people slalom, you might want to jump into one of the gondolas for the final descent.
This promotional video for the resort gives you a good sense of the slopes – with the exception of the difficult home run back into the resort. As you can see, most of mountain is above the treeline: spectacular on a sunny day in March, but a bit of an issue when there's a blizzard blowing or the cloud comes down. What the video also doesn't show is how empty the slopes of Ischgl are in the morning. Keep an eye on the snow forecast because heaven awaits on a fresh-snow day if you get up the mountain early.
Some of the best snow-making in the Alps
Special mention needs to be made of Ischgl's snow cannons and piste-preparation teams. During poor starts to the winter elsewhere, the resort manages to get impressive amounts of skiing ready for their opening weekends at the end of November. In all, there are 1,100 snow cannons in the resort, and most of the pistes are above 2000m, which means it's usually cold enough at night to run them. It's worth bearing both facts in mind if you're looking for a snowsure, early-season destination.
Good facilities for freestyle skiers and snowboarders
Ischgl offers excellent freestyle facilities – although it no longer has a half-pipe. The snowpark features two lines of kickers, jumps and rails, as well as a "Funline" of banked turns and mini-jumps designed to get skiers of all abilities accustomed to three-dimensional snow. The park is served by three lifts and two large restaurants are conveniently situated next-door.
Day trips to neighbouring Galtur
For a day out, take the 15-minute bus to Galtur. "It's a prettier, smaller place than Ischgl," said a reporter, and "although it only has 40km of skiing, the terrain is so varied you will feel as if you have covered much more ground than you actually have." For freestylers there's the Action Park with rails, a curved box, kicker tables, mogul field and a natural half-pipe.

---
---
Where to Learn
Idalp is the mountain hub where the ski school classes meet. There are no green runs here, and once you progress from the well-run nursery slopes, you'll find most of the blue runs are a lot like reds – with some challenging sections. Less confident beginners will find that unnerving.
More experienced skiers will love the range of courses on offer from the Ischgl Snowsports Academy, including freestyle lessons for teenagers and an introduction to ski-touring. Meanwhile, in Galtur there is Ski School Silvretta Galtur.
The Ski Kindergarten at Idalp is run by the ski school and provides all-day care, and tuition, for children from three to five years old. No booking is required. There's also a creche on the mountain taking children from two years old, which must be booked in advance (bear in mind that some hotels – notably the Seiblishof – have their own childcare programmes as well). Group ski lessons on the main pistes are offered for children from six years old.

---
---
Where to Stay
The resort of Ischgl centres around Dorfstrasse, the long, pedestrianised main street, under the Silvrettabahn gondola which travels overhead. It's worth noting that during high season the street can be quite busy at night, so choose a hotel that's set slightly back from it, or ask for a quiet room if you're not into the nightlife. An airport-style pedestrian walkway, cut through the rock around which the town was built, provides easy access to pistes and restaurants – regardless of where you choose to stay.
Well-heeled Germans predominate, attracted by the chic shops and lively bars – and of course the skiing. As a result, the resort is home to some very smart hotels.
Hotel Trofana Royal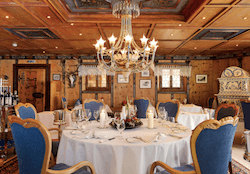 The five-star Trofana Royal is the grandest: a centrally-located five-star-superior hotel 100 metres from the Silvretta cable-car, with 111 luxury rooms and suites, 2500m2 of spa and wellness facilities, two gastronomic restaurants run by Martin Sieberer, and a wine cellar housing some 25,000 bottles.
Hotel Madlein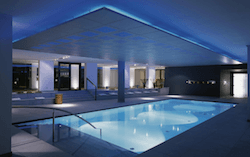 Hotel Madlein is owned by the Aloys family and is a minimalist work of art with Zen overtones. Among its many attractions is the lovely spa and swimming-pool. The suites have glass walls separating the bedrooms from their en-suite Philippe Starck bathrooms. Slightly incongruous – given the hushed, modernist glamour – is the presence of Ischgl's hottest after-hours nightclub, Pacha, in the basement.
Elizabeth Art Hotel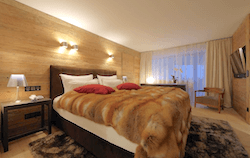 Owned by the same family as the Madlein is the refurbished, and similarly chic Elizabeth Arthotel, set right in front of the Pardatschgratbahn gondola station. All the rooms and suites here are south-facing and there's a penthouse swimming-pool on the seventh floor. The hotel can also organise helicopter transfers to and from the airport.
Hotel Goldener Adler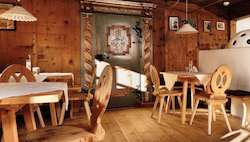 The boutique hotel Goldener Adler is in a 350-year-old building with a modern interior using local wood, slate and glass. The 25 individually decorated rooms have a cutting-edge yet cosy atmosphere with hand-painted furniture and lots of alpine flair. There's also the Golden Spa housing an adventure pool made of natural stones, with whirlpool loungers and massage jets.
Schlosshotel Ischgl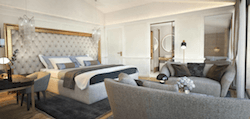 From the outside, the five-star Schlosshotel looks like its name – a castle. Inside its rooms and suites sport the finest materials, local woodwork and lovely co-ordinated colours. A totally new spa comes with an indoor pool and a sauna and beauty complex, and there's a heated sun terrace with an open fireplace on it.
Sporthotel Silvretta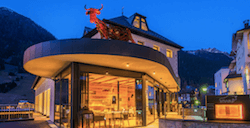 The Sporthotel has been run by the Zangerl family since it was founded in 1930. It houses the Kuhstall apres-ski bar, a spa, and an underground corridor connects with the hotel's apartments. The two restaurants include the gourmet restaurant Stiar, which opened in 2016. The family farm in nearby Mathon supplies most of the restaurants' meat and sausage specialties, milk, and butter.
Cosy accommodation choices
Hotel Jaegerhof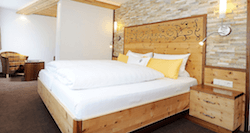 Hotel Jaegerhof has a friendly atmosphere. It is set above the church, in a quiet but central location, and the piste ends 20 meters from the hotel. It is convenient for the underground walkway that takes you to the Fimbabahn and to the pedestrian zone with its shops, restaurants and bars.
Familyhotel Seiblishof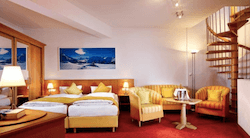 The Seiblishof runs the in-house Toni's Adventure Club, which includes all-day child and baby care with a separate children's restaurant, a teens club for 12-16 year olds during the school holidays, family rooms, special youth rooms, as well as a kids and teenagers' spa.
Gourmethotel YSCLA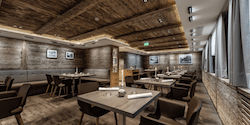 The YSCLA (meaning Ischgl in local dialect) is in the pedestrian zone right by the Silvrettaseilbahn cable-car, and has renovated rooms and apartments, a spa, the Guxa cocktail bar, and the award-winning gourmet Stüva restaurant – one of the best eateries in the resort – headed by chef Benjamin Parth. 
Hotel Garni Christine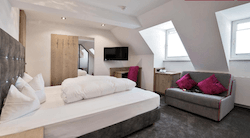 Four-star Hotel Christine is well positioned 100m from the Silvretta cable-car, with modern minimalist bedrooms. It houses a spa with indoor swimming-pool, an Intersport rental outlet, a boutique, a hairdresser, and the excellent Lucy Wang sushi restaurant. "The location of the hotel was great, the spa was beautiful," said a reporter.
Chalet Hotel Abendrot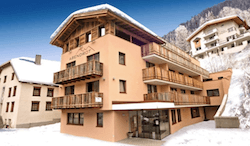 Just across the road is Hotel Abendrot is the place for those who want more of a home-from-home. It sleeps up to 63 people in big bedrooms with excellent sound-proofing doors if you need a bit of a lie-in, and the location is quiet, too, as it's set slightly back from the high street. It is situated between two of the main ski lifts, the Silvrettabahn and the Fimbabahn, and you can ski back to within 50m of the hotel.
Zalwonder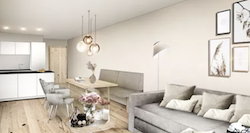 Zalwonder is a brand new establishment opening in December 2022 on the spot that used to be family-run Hotel Marth. The new hotel is equipped with a Finnish and a bio sauna, steam bath, Kneipp pools and a year-round infinity pool on the fourth floor with a view of the mountains. The whole place is conveniently situated 150mm from the Silvrettabahn.
Further afield
Hotel Zhero, Kappl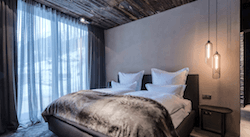 Five-star Hotel Zhero is 4km from Ischgl and is cutting-edge in design, created from wood, stone and glass. There are ten different room types – including some with fireplaces and private Jacuzzis – and as well as hotel rooms and suites there are serviced apartments too. You can also stay in the quieter village of Galtur, 15 minutes' drive from Ischgl.
Hotel Buntali, Galtur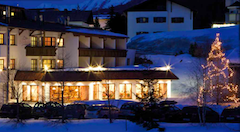 Four-star Hotel Buntali is run by Christian and Sabine Türtscher and receives praise from reporters: "I can highly recommend it for its friendliness, comfort and excellent food."
Alpenhotel Tirol, Galtur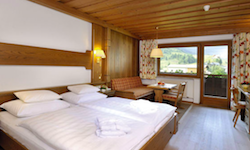 Alpenhotel has a small wellness area with whirlpool, Finnish sauna, steam bath and solarium. A reporter called it a "Woooooonnnnnderful hotel and Galtur is great for peace and relaxation."
---
---
Where to Eat
Ischgl's interactive piste map shows the location of all its mountain restaurants.
Pardorama is a three-storey glass and steel building (it's constructed from 1300 tons of steel and 1000 square meters of glass) at the top of the shiny new Paratschgratbahn gondola and houses both a self-service and a table-service restaurant. It has high ceilings, glass walls and stunning views. The self-service downstairs gets very busy during high season. The Vider Alp is an alpine hut with a modern flavour. Restaurant Idalp Panorama (+43 05444 606 813) is at the top of the Silvrettabahn and is Tirolean style, with lots of pine and red tablecloths.
Alpenhaus is home to the VIP Lounge, where Alpine style is mixed with a sophisticated design featuring cow skin, wood, glass and an open fire. If you're here during high season you'll need to book several days in advance. Bodenalpe, in the Fimbatal area, serves large portions of home-grown produce. Paznauner Thaya is a rustic place with table service upstairs, and a terrace with DJs and live bands. Downstairs is a cosy self-service with a good choice of food. Alp Trida Sattel is set on a ledge with fabulous views over the Swiss border.
Lunch in Samnaun and Galtur
Across the frontier in Samnaun, Vital-Hotel Samnaunerhof is good for Rosti and Wellness Hotel Chasa Montana has great pizzas. Schmuggler Alm has a terrace with sheepskin-covered seating and a lovely interior with log fires and a pizza oven. A reader recommends Alp Bella (+41 81 868 5783): "For stupendous views and excellent Swiss cuisine ski over to Alp Trida and the quiet slopes of Alp Bella, calling in at the lovely mountain restaurant there before heading back to Ischgl". The interior is traditional Swiss wooden chalet.
"For a typical Austrian mountain restaurant try the Fluchthorn Alm in neighbouring Galtur and owned by Hotel Buntali in Galtur. "Don't leave before you have a Marillen Schnapps which will speed you on your way back to the bus stop for Ischgl" said a reporter.
Several of the village restaurants are award-winners
Ischgl's gastronomic star has risen high in recent years, led by Martin Sieberer at the Trofana Royal. He has two gourmet restaurants at the hotel. The Trofana Royal's Paznaunerstube has four Gault Millau toques, and five stars from A La Carte ("It is just perfect…the best ingredients, perfect wine list, the best chef in the most wonderful setting…the price is accordingly high but worth every penny," said a reporter.) His Heimatbühne, which revisits the staples of old-school Austrian cuisine, has two Gault Millau toques and three stars from A La Carte.
Meanwhile, the The YSCLA showcases the cooking of talented Benjamin Parth who has four toques and one star. Try the prawn consommé with lemongrass and ginger as a starter; roe deer with fig curd and Sauternes sauce for a main course; and Snickers 2014 – a pudding of nougat, peanut and caramel.
There are four other gastronomic kitchens to be reckoned with in Ischgl. The Stiar restaurant in the Sporthotel Silvretta, the Schlossherrnstube in Schlosshotel Ischgl, Fliana Gourmet in Hotel Fliana, and the sushi restaurant Lucy Wang.
The Goldener Adler is known for its baked fresh trout, but don't be surprised to find dishes such as 'llama fillet from our own farm' on the menu alongside the creatively prepared Tirolean specialities. Meanwhile, lower down the price scale, Salz & Pfeffer is the place to find tasty pizza and pasta dishes in modern surroundings. Reporters recommend Baurakucha Loba for local cuisine in a defiantly rustic, low-key setting..

---
---
Where to Party
Old-fashioned huts playing Tirolean oompah bands rub shoulders with chic nightclubs, smart cocktail bars, and no-nonsense drinking sheds. It's all very Germanic and good-natured. There is, however, no denying its popularity. "Where to start?" asked one reporter recently about the resort's bars. "There are so many to choose from and they're all great."
The action starts at the heated ice bar of the Madlein. It's the largest of its kind in the Alps and is the place for people-watching. Then from around 4pm, the spectacle revolves around a wide choice of venues. There's also the ski-in Schatzi Bar beneath the Hotel Elizabeth ("the dancing girls were great fun") at the foot of the main home run.
The large and rustic Kuhstall at The Sporthotel Silvrette receives rave reviews ("best apres-ski in Ischgl" and "fantastic atmosphere"). Across the road is Feuer & Eis, where a resident DJ plays to revellers. Meanwhile, the two-storey Trofana Alm next to the five-star Hotel Trofana Royal, is full almost every evening before dinner and spectacularly good-natured. Most of the playlist these days is either German or Austrian.
Undoubtedly the most eccentric bar in town is Nikis Stadl. The music is cheesy but great fun. Cheaper and non-Germanic is The Golden Eagle Pub which plays British music. The club in the basement of the Champagnerhütte is called the Champagne Club. Apres-ski takes place here between 3pm and 9pm, with the nightclub starting up immediately afterwards and running until 4am. The law in Ischgl makes it illegal to wear ski boots in town after 8pm.
If you fancy a change of pace, Ischgl's new spa, Silvretta Therme, opens in winter 2022/23. Construction on the complex, which replaces the existing indoor and outdoor pools, began three years ago. With 1000 square metres of water facilities, Silvretta Therme will also contain an ultra-modern fitness centre, an ice-rink, a bathing hall with separate swimming areas, brine pools and a grotto, as well as cold water areas and a sauna area. Built using state-of-the-art sustainable materials, the building is set over five floors and is literally built into the mountain. When complete, the new thermal baths will offer panoramic views of the surrounding area, with both families and those looking for peace and quiet encouraged to visit.
Then from the end of December there's the 7km floodlit toboggan run from the top of the Silvrettabahn back into the resort. The gondola runs twice weekly from 7-8.30pm (weather dependent). Then, it's time for dinner – followed by a trip to the nearest nightclub. These include Pacha – of Ibiza fame – in the
Hotel Madlein, which attracts celebrities. The stylish venue is where Paris Hilton once held her birthday party. The unofficial dress code is 'chic and fashionable' and the club's motto: 'To see and to be seen'.

See also Welove2ski's posts Let Me Entertain You in Ischgl and Why Ischgl is Beautiful.