Wondering what to get your skiing friends or family this Christmas? Here's our guide to festive shopping for skiers and snowboarders young and old.
Stocking Fillers
Butta Wax Rub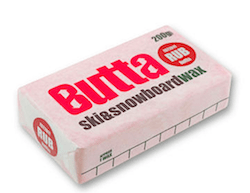 This environmentally friendly wax for skis and boards is perfect for a midweek wax job or use at the end of your holiday as a storage wax. Just rub it on…then scrape it off again. Butta Wax Rub £7.99 from Surfdome.





Puppet Gloves
These hand-knitted finger-puppet gloves by Barts will keep kids' hands warm – they're definitely a fun way of keeping their minds off the cold! £12.99 in sizes for ages two to six from Cotswold Outdoor.
Block the Sun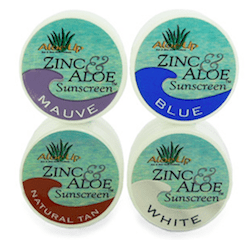 Buy one or several of these handy sun blocks, which fit perfectly into your jacket pocket. They range from Natural Tan to Zinc & Aloe in mauve or blue. Zinc £5.95 each or from £12.95 for Zinc 3 Pack, for stockists visit Blockshop.
Love the Neckwarmer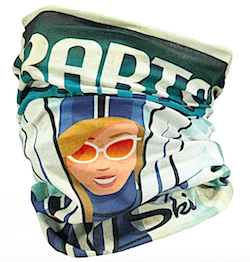 The fun and colourful neck tube can be used in lots of different ways – as a headband, a scarf, balaclava or bandana. Pictured here is the women's version of the Ski Love Multicol Neck Tube (men's also available) for £9.99 at Cotswold Outdoor.









Bronze-Priced Presents
Patriotic Buckles
Sidas have created a range of 24 different Flags of the World ski boot buckles that allow you show off your patriotism and personality without affecting the support of your boots. Sidas Boot Buckles are £20 per pair from branches of Snow & Rock.








Fanatic Hat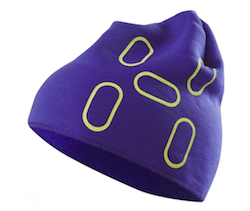 Haglofs Fanatic H Cap is a lightweight cap with a high warmth to weight ratio. The fabric is Polartec Powerstretch Pro and it comes in a choice of Noble Blue (pictured here) or Magnetite colours. £25 from Cotswold Outdoor.








Sliding Suitcase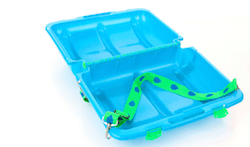 Tobogganing is fun, but hiring can be expensive and who has the space to bring their own? Pacca's innovative backpack has a suitcase-quality shell, which is light enough to be carried by a child as hand luggage. Available in a choice of colours, it can carry everything needed during a flight, then morph into a toboggan. Pacca £34.99, stockists from Paccaworld.


Rider Belt
Peak Performance classic Rider Belt is made from woven polyester in a choice of eight colours to create a practical and stylish accessory that's easy to adjust and fits all sizes. £40, stockists from Peak Performance.






Barts Beanie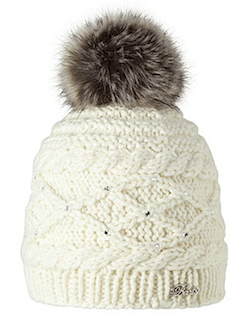 Snuggle up in this soft and fluffy beanie, which is hand-made with a faux furry pom-pom and a little bit of luxury added by the diamante details. Bart's Claire Beanie at £32.99 is available from Snow & Rock branches.












Silver-Priced Gifts
Ski and Snowboard Carriers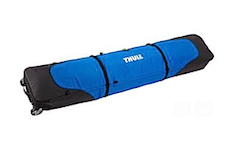 Why hasn't anyone thought of these before? These Thule bags feature internal 'stuff sacks' that protect equipment by using your clothing as padding. The bag has a durable and rip-resistant tarpaulin interior for extra protection, whilst compression straps stop everything from falling around inside. Thule Ski and Snowboard Carriers £65, for stockists visit Thule.



Funky Tops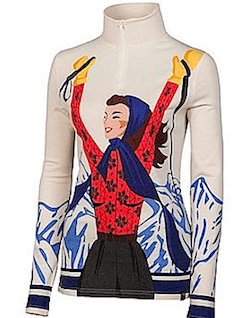 Neve Designs has some very original tops made from silk and merino wool, with a touch of spandex and a zip neck to ensure a comfortable fit. This season's collection includes a range of four very individual vintage-style, limited–edition base layers. Pictured here is the Women's Amo Neve Zip-Neck at £99 from Not On The High Street.











Goggle Eyes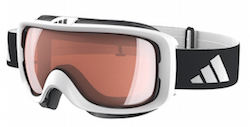 Adidas iD2 Pure Goggles are cleverly designed for a good fit, even when you're wearing a helmet. The spherical lenses give a huge field of vision that remains mist-free with the help of anti-fog lenses and waterproof foam pads. They come in a variety of colours and different lenses to suit different weather conditions. £140, visit Adidas Eyewear for stockists.




Gold-Priced Presents
Warming the Extremities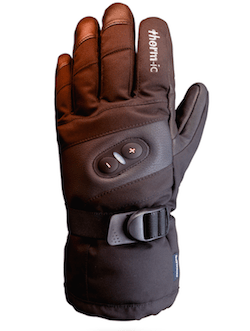 Therm-ic were the original inventors of the ski boot heater, and now produce heated PowerGloves and PowerSocks too. These use rechargeable lithium-ion batteries to deliver up to 14 (and 10 hours for he socks) of adjustable warmth. It's particularly good for those who suffer from poor circulation and for everyone in really cold conditions. PowerGloves £200, PowerSocks £160, both from Ellis Brigham branches.








A Private Massage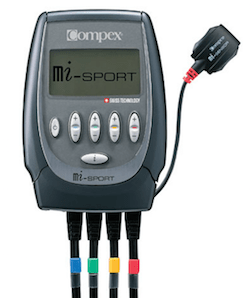 The latest piece of equipment is the Compex Muscle Stimulator Sports Range. It's a handy little gadget about the size of a small camera that comes complete with a charger, wiring and suctions pads. You attach the pads on the areas you want to tone or strengthen and choose one of the programmes – ranging from pre-ski warm ups to leg strengthening and after-sports recovery. A new wifi version is now also available. From £319 at John Bell & Croyden and selected physiotherapists.
Skiers Air Insulation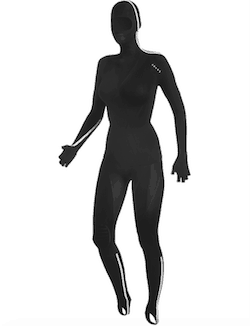 Skiers need the best possible support in extreme weather and this outfit has open ventilation areas that grow larger with movement. The reason is a combination of two different products that allow for 18 different variations. The shirt with facemask and gloves can be customised and the long trousers can be cut into three-quarter length without any risk of the ends fraying. £310 for the complete set of hoody and tights. For stockists visit Falke.