In Val d'Isere, the Easter weeks are my favourite time of year. The days are long and sunny and for a few precious hours each morning the whole mountainside become a mighty piste, thanks to the magic of the daily freeze-and-melt transformation of spring snow cover.
You wake at sunrise, throw open the shutters and feast on the view up Solaise to the sparkling new Refuge and beyond, or to the deceptively steep slope of La Face on the other side of the front de neige. In the morning light, the FIS downhill looks almost easy. But that's not a word that springs to mind when you're skiing down it.
When getting dressed it's not so much what to wear, but what not to wear. On the warmest days you'll almost get away with a T-shirt and jacket, not forgetting your avalanche beeper, sunglasses and a hat for lunch on a sun-baked terrace. But on high, there's still a sharp nip in the air and you'll need more wintry gear in your backpack. Layers are everything.
Then there are boots to put on and skis to shoulder before the short walk across the road to the Train Rouge, the ski bus that takes me to the Sun Bar for a quick espresso with guides and friends before heading up the Olympique gondola.Those in the know will follow the sun all morning, catching each slope when it's neither too hard nor too soft – pistes cooked to perfection.
But not this year.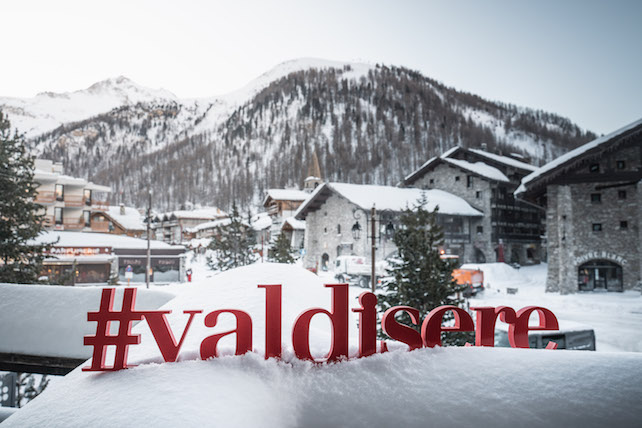 Ironically, snow conditions for Easter 2020 are quite superb, maybe the best of the century. But there's no skiing. None at all. As John Yates-Smith of chalet tour operator YSE puts it: 'It's like the Marie-Céleste here, eerily quiet and empty. The pistes look perfect, and off-piste the spring snow is gleaming in the sun, yet all we can do is go for our regulation short walk along the valley floor, clutching our authorisations. We wave them at the Gendarmes, hoping they can't get near enough to check that we haven't exceeded our hour.
'Everyone I meet is incredibly talkative, and I know the name and pedigree of every dog in town, though we have to talk loudly, as no-one stands too close. Shopping takes ages, as we're only allowed in one at a time, with long, spaced-out queues stretching down the street. But no-one complains – there's not a lot else to do. The supermarkets and bakery are fully stocked. I have enough loo paper and Nespresso pods to last me for 50 years. Of one thing, you can be absolutely certain: when Val d'Isere reopens for winter 2020/21 the YSE team will be here, waiting to welcome guests back as usual to what I believe is the best skiing in the world. Actually, that's why I live here.'
Locked down though it is, the mood in Val d'Isere is absolutely positive. No skiing is possible now, but the summer season – at least on paper – is just around the corner. The lifts on the Pisaillas glacier above Le Fornet are still on track to open on Saturday, June 6. It's fitting date for a new British invasion of France. But, of course, that may change. On the glacier, there will be six pistes in operation – three for the public and three for teams in training. Again as things stand at present, they will remain open until July 11. But the real focus this summer for resorts and skiers alike will be on what lies ahead once temperatures cool and the leaves come off the trees.
In the Alps, like everywhere else, there's no road map to the future – but both parties are determined that there will be a 2020/21 ski season. Apart from the pursuits of sport, millions of livelihoods depend on it. From hotelier to lift operator, Val d'Isere is no exception.
International tour operators – British ones in particular – are still reeling from the impact of Val closing its slopes with a full 25% of the season left still to run. They swiftly managed to repatriate thousands of stranded tourists. But now each of them, large or small, is left with an unprecedented financial headache that seriously threatens its existence. For the vast majority of them, if they provide full refunds to those who paid but never travelled , the first step will be to contact the administrator.
All the chalet companies that I have spoken to are offering vouchers for next year for the same holiday or one in another resort. At the moment, frankly, it's the best option if you'd like to see future package ski holidays continue to exist at affordable prices. Of course, it's possible that a proportion of those companies will cease trading in the months to come. But your investment will be refunded under the terms of tour operator bonds.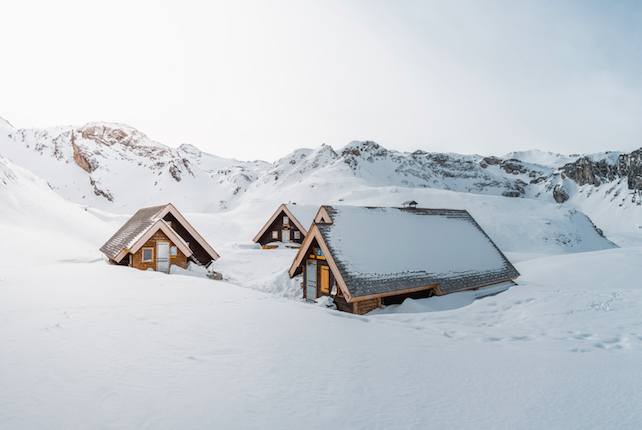 Of course, we don't know what travel arrangements will be back in place in November and December, but in Val d'Isere one thing is certain. At 9am on Saturday, November 28 they'll be firing up the lift system and the entire resort hopes you'll be joining them for the first turns of the winter, which will run until May 2, 2021. For now Happy Easter and sweet powder dreams of next season.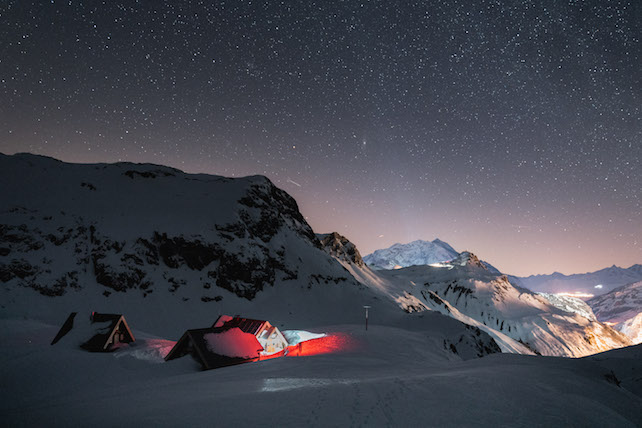 Two of our editors have started a fun new travel podcast to pass the time at home when you should be skiing or lying on a sunny beach. First episode is an interview with the man who has skied in more resorts than anyone else on earth. You can catch the shows on Spotify or iTunes. Photos all taken this week by: © OT Val d'Isere and John Yates-Smith of YSE Ski.