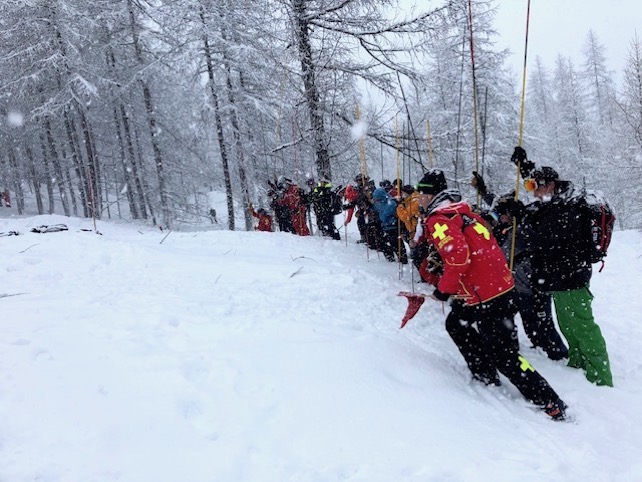 A husband, wife and their two children were rescued alive this afternoon after being buried in a massive avalanche on the outskirts of Val d'Isere while out snow-shoeing.
More than 100 volunteers including resort ski instructors probed the avalanche debris in a desperate search for survivors. A regional mountain rescue team flown in from Courchevel feared the worst because none of the party was equipped with electronic avalanche transceivers.
The mother and her children were found almost immediately, but her husband had been buried under 2.5m of snow for two hours 45 minutes when he was traced by the signal from his mobile phone.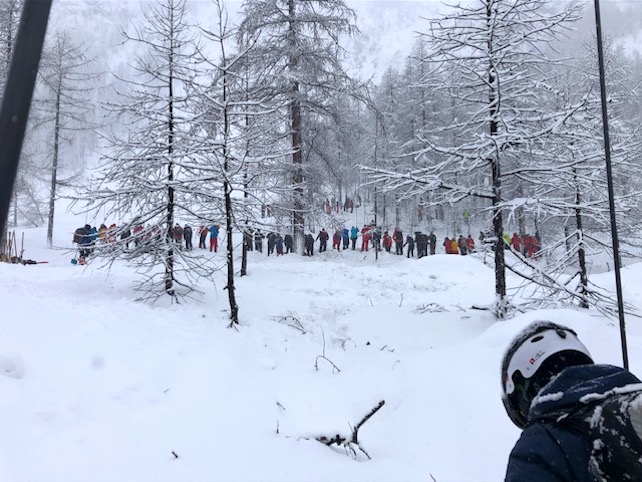 The group had been walking just above the valley floor in a partially wooded area between the outlying hamlet of La Daille and the village centre, when the 100m wide avalanche swept 200m down from the Bellevarde slopes, crossing the Chemin des Coves.
Over half a metre of snow had fallen in the previous 12 hours and the avalanche danger level was 4/5. Unseasonably high temperatures and high winds at altitude had made the snow base extremely unstable.
Radio Val d'Isere warned listeners, 'We cannot stress strongly enough that it is very dangerous out there today. It is a perfect storm of rapidly warming temperatures, violent winds and large quantities of fresh snow. Spontaneous avalanches are likely, particularly in couloirs and where windslab is forming from the North Westerly accumulating snow. The heavier snow this afternoon, could be enough to trigger a slide.'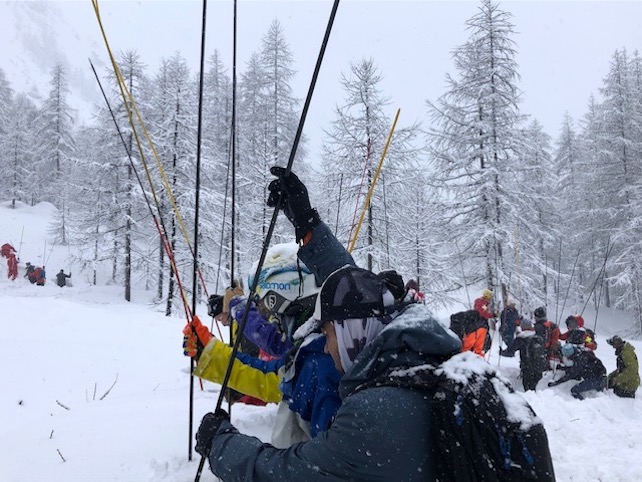 Photos: © Pat Zimmer.