Since starting their first ski shop in Val d'Isere back in 1991, Scots Jock and Susan Dun have built their success on NOT just doing things the way all the other shops have always done but on what they call 'Rental Done Right'.
For over 10 years they have been involved in a joint venture in the ski hire shop, Snowberry, with former World Champion, Annie Famose. Last season saw another step forward for Snowberry, with the opening of their brand new Snowberry Streetside shop – to complement the existing Slopeside shop at Rond Point des Pistes – in the very centre of Val d'Isere.

No-one ever said skiing was a cheap holiday, but there are ways to save without sacrificing the essentials that make or break your family ski trip. Don't scrimp on the essentials though – decent instruction and decent equipment in particular will make a massive difference to everyone. Here are 10 ways to cut costs skiing.
1. Get a deal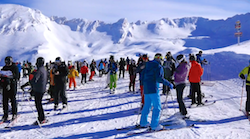 Over the last few seasons there have been some great last-minute deals available from many tour operators – ideal if you're reasonably flexible on dates and destination. If you can take the children out of school, avoid school holiday periods – prices drop massively. You'll avoid the crowds that way, too. Photo: (c) Welove2ski.
2. Chalets can be the answer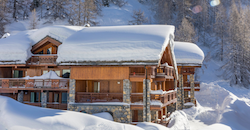 Don't just assume the catered chalet option is too expensive – often by the time you take everything into account it can work out pretty reasonable, so do the sums before you rule it out. Pictured here: Chalet La Grande Casse in Val d'Isere. Photo: (c) Le Ski.
3. Cut down on waste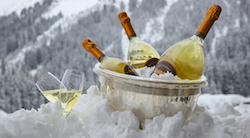 Don't waste money on luxuries you don't need or won't use, whether it's a chalet with endless champagne on tap if you don't drink, or haute cuisine food that your children won't eat. Photo: (c) Lech Zurs/Loeffelweise.
4. Book in advance

You'll often pay much less for your ski equipment, instruction and lift passes if you book ahead, but make sure you get what's best for your needs. Scrimping on these essentials can ruin your ski holiday. Photo: (c) Welove2ski.
5. Go direct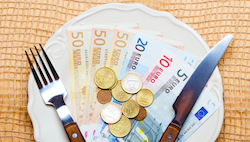 Be wary about buying your holiday essentials through a tour operator or agent – often you will get a much better deal by going direct to the hire shops, ski lift operator or ski schools in your chosen resort. Note that this is not the case in North America, where 'ticket window' prices are exorbitant and you'd be much better off buying a lift pass through a tour operator. Photo: (c) Shutterstock.
6. Shop in the valley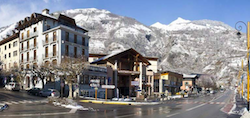 If you're self-catering and have the option to stop off on the way to the resort, buy as much of your supplies as you can at the hypermarket in the nearest big town – prices can be double in resort for some items. Bourg St Maurice is the valley town for resorts like Val d'Isere, Tignes, and Les Arcs. Photo: (c) Erna Low.
7. Check the small print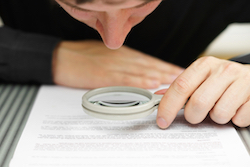 Shop around for travel insurance – you need it, but the deal offered by your tour operator might not be the best or cheapest. Check the small print and make sure your insurance covers everything you need it to. Photo: (c) Shutterstock.
8. What about lunch?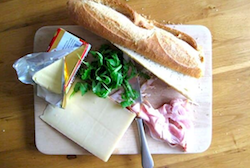 Lunch on the mountain can cost a fortune but taking a picnic isn't much fun when it's freezing cold or blowing a blizzard. Coming back to the resort for lunch with the family in an off-slope restaurant, rather than eating at the mountain restaurants, is massively cheaper. But it is a great idea to carry a backpack with drinks and snacks for your children on the mountain, you'll be shocked how much a Coke and a Mars Bar can cost at 2500 metres! Photo: (c) Welove2ski.
9. Find lower-cost apres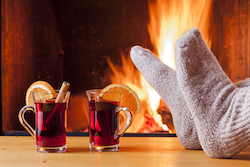 Apres-ski and evening drinks in a ski resort are expensive. Look out for happy hours after skiing. Bottled beer and spirits tend to be a lot more expensive than tap beer or wine. If you're staying in a catered chalet, free wine with dinner is usually included. Make sure they do free soft drinks for the children too – some don't. Remember that snow provides an almost endless range of free after-ski activities for children. Photo: (c) Shutterstock.

Also see our features on How to have a cheap ski holiday, Planning a DIY trip, Driving out to the resort, Best affordable ski chalets, and Top tips for self-catering.