Zell am See and Kaprun and the other colourful Austrian resorts within easy reach of Salzburg airport always offer good value for money when compared with their French or Swiss counterparts. But this spring, with sterling kicking snow in the face of the seven-stone weakling euro, we found that skiing in Salzburgerland is to buy for.
Here are just a few examples:
Lunch on The Mountain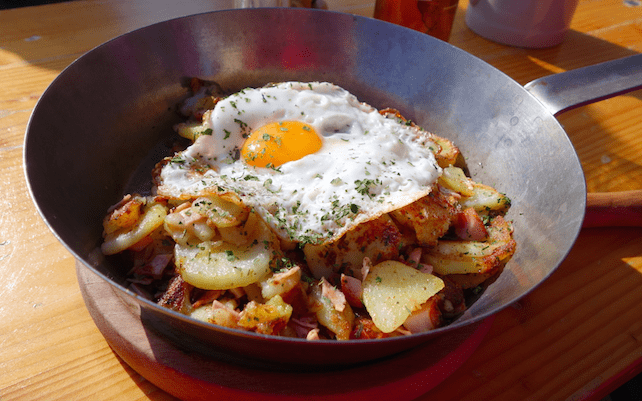 If you stick to Apfelsaft or the ubiquitous and equally non-alcoholic Schiwasser and resist the temptation to hit the booze you can easily fuel up for less than €14 (£10) a head.
A robust Tiroler G'rostl – hash browns with meat and a fried egg on top – at the Berggasthof Hollenstein above Wagrain, cost just €7.5 (£5.50). Even a Wiener Schnitzel with pomme frites cost only €7.70 – that works out at around £5.50 – and we defy you to eat a pudding after either.
A Chilled Beer
Nothing else will slake the thirst after an energetic day in spring, when the home runs in the afternoon turn to energy-sapping, wet sugar. These beauties arrived glistening and foaming at the Zapferalm, near the base area at Muhlbach am Hochkonig. 50cl, roughly a pint, cost €4.20 (£3).
Ski Rental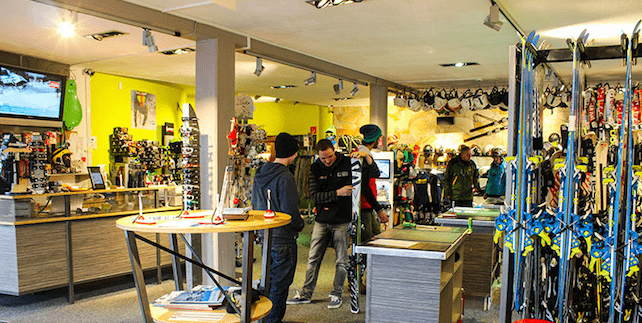 A pair of top-of-the-range Salomons from SnoWorld in Alpendorf – they held well on hard pack and saw me comfortably through the late afternoon slush – cost 28€ (£20) per day. A less sprightly pair of Atomic Nomads cost €23 (£16.50).
The Hotel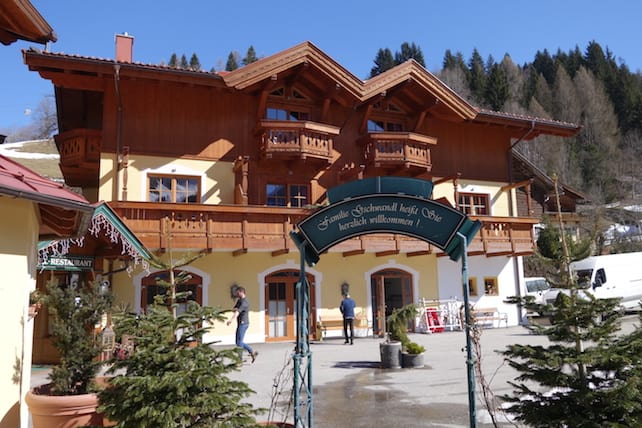 The bill for four nights' half-board for two, including drinks with five course dinners. at the four-star Hotel Alpenhof came to less than €1050 (£750). The hotel has a lovely pool and spa. You can ski more or less to the door – there's a walk of 50 metres past the stables and cow barn, home to the small herd that supplies the restaurant's veal. The hotel's own shuttle takes you down to the main access gondola – and picks you up if necessary.
Lift Passes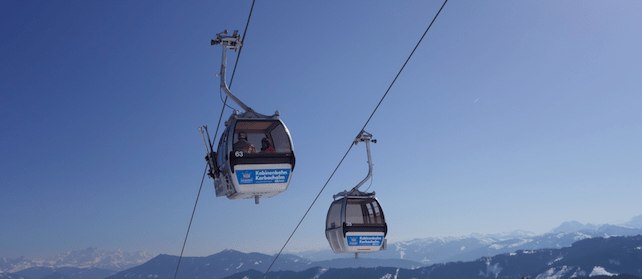 The Ski Amade pass covers Austria's biggest ski area (not all linked) with five separate lift networks, 25 villages, 750km of piste and 270 lifts. On some you even get your backside warmed.
OK, you can never really call a major area pass cheap, but at least this one doesn't take your breath away. It. A six-day adult pass in the main high season costs €217 (£155) to €234 (£167).
All of this seems to be the perfect excuse for making immediate tracks to the land of the Sound of Music in this 50th anniversary year.