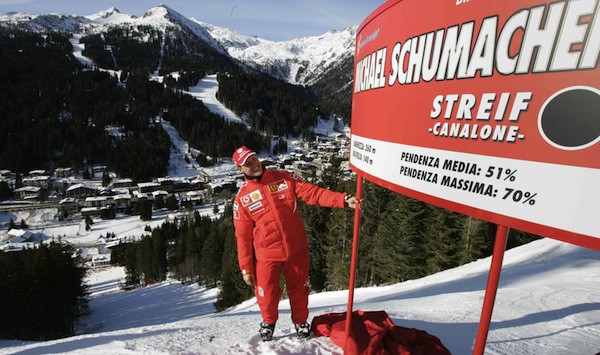 So you've just booked your annual ski holiday.
The early signs are good – as weeks of expectation become days, the snow forecast picks up. You gleefully devour Sean's bi-weekly snow reports, as he spins tales from the Alps of snow falling everywhere. Better yet, the sun should arrive just in time for your big trip.
You're excited, and rightly so. The outbound flight goes off without a hitch (a rarity these days), and as you pick up your bags in arrivals, you haven't a care in the world.
That's when it all starts to go a bit wrong. The 'two-hour bus transfer' from the airport takes double that (and someone's thrown up on the backseat, which is a bonus). Your hotel is fine – it should be, you paid enough – but the staff are unaccommodating and unfriendly.
It's the same when you go out to eat. Rude staff, and prices to make your eyes water. 20€ for spaghetti bolognese?! You must be joking.
And then there's the skiing. Or queuing, I should say, since that's what you spend most of your time doing. With all the money they're making on spaghetti, surely this ski resort could invest in more than a couple of high-speed lifts?
Sound familiar? It happens to the best of us. But it doesn't have to be this way.

Uncovering the secrets of Madonna di Campiglio
Enter Michael Schumacher. I assume you've heard of him.
A man with seven World Championships to his name doesn't put up with this kind of stuff.
And so he doesn't. Why? Because, along with the rest of the Ferrari Formula 1 Team, Michael enjoys his annual ski trip in Madonna di Campiglio, Italy.
But there's more to it than that. Here are three things that watching Schumi win all those races has taught me about booking the perfect ski holiday…

1. Be prepared to cut some corners
He gets a bad rap for it, but Schumacher was prepared to play dirty when he needed to ensure the right result.
And much bigger things are at stake here than a mere Grand Prix – this is skiing we're talking about, for chrissakes.
If you're going to book your next ski holiday to Madonna, then you'll be doing the same thing – playing dirty.
No, it doesn't have the same boasting power as a trip to Courchevel or Val d'Isere – places your friends have definitely heard of. But the experience is similar: elegant and stylish, with some great family-owned hotels and even better restaurants.
And at the same time, the prices are nowhere near as high as they are in so-called 'A-list' destinations. The same result for a fraction of the price? That's something anyone would be proud of.
Insider Tip #1: If you're looking to avoid airport transfer hell, car hire might be a good move. Using Rhino Car Hire to get the best price across all vendors, we borrowed a VW Golf for a little under £17 a day. They even threw in a free upgrade because it was a slow week.

2. Everyone needs a world-class support team
When Schumacher won his first two championships at Benetton, and subsequently moved to Ferrari, he took technical director Ross Brawn and his team with him. After that, they won five more titles together.
Michael knew that you can't reach the heights of sporting success without having people behind you to make it possible.
The same goes for your ski holiday. Without friendly and effective staff waiting tables, greeting you at reception, and running the lifts, it simply doesn't work. Thankfully, Madonna offers precisely that.
Insider Tip #2: Head waiter Dante at Chalet Fiat is certainly a Ross Brawn of the restaurant world. Juggling both plates and conversations in half a dozen languages with a breathless enthusiasm, he makes this one of the best places on the mountain to eat. Book a table for lunch as soon as you arrive in resort. You won't regret it.
Perhaps the most striking feature of a varied if not truly vast ski area is the lift system. Of the 63 lifts that service 150km of pistes, only two couldn't be considered state-of-the-art.
The lift company here spends a whopping €6million a year on general upgrades to the existing system, as well as additional outlay on special projects such as the new gondola connecting Madonna di Campiglio with Pinzolo. The price tag? A cool €26million.
Yes, the lift pass prices are relatively expensive. But you get what you pay for: non-existent queues year-round and rapid delivery to the top of the mountain. Which means a lot more skiing.

3. Comebacks are inevitable
When you've tasted success, whether its hurtling past the checkered flag in Monaco or tearing down the Schumacher Streif in Madonna (yes, they even named a ski run after him out here), staying away may prove difficult.
Insider Tip #3: Every good comeback needs a celebration. There are a couple of big nightclubs for the true party animals, but Michael would surely opt for the über cool Ferrari Lounge, hidden away on Piazza Righi. An exceptional array of local wines and antipasti makes this an unsung highlight of the local nightlife. Try the grappa.
Thankfully, in the case of Madonna you'll always have reasons to return. This is no longer a ski resort desperately clinging to its golden years of the 1960's, but one that is constantly developing and improving. From the new Super-G track, built to rival the already-famous Canalone Miramonti World Cup slalom slope, to the addition of 30km of new pistes last year in Pinzolo, things are definitely happening here.
All this means that your first trip to Madonna di Campiglio is unlikely to be your last.
Here's hoping your comeback goes a little more smoothly than Schumi's.