Ed Mannix, who runs Matterhorn Chalets with his wife Suzanne, first skied at the aged of six and quickly caught the bug that has haunted his life ever since. Mountains caused him to give up his career as a sound engineer and session bass guitarist in favour of the ski industry.
He ran a couple of big-name chalet companies before migrating to the French Alps. Later he set up a highly successful business as a fixer for tour operators and chalet owners, covering every ex-pat need from tax consultancy to chalet building. Ed moved to Zermatt three years ago and started his own highly personalised chalet business.

So what is the recipe for success when it comes to chalet food? A full-blown dinner party every night? A mixture of rich food and some lighter dishes? Whatever the customer wants?
I once knew of a chalet in Meribel run by a long-defunct luxury tour operator, where the guests one week demanded raw onions and Green Chartreuse for every meal…but most chalet companies would never entertain the idea of something so bizarre (and potentially carpet damaging!).
If you have had a major lunch on the mountain you may not want a cream-with-everything five-course feast. This is often the case in Zermatt, which is the ski lunch capital of the Alps. The same could probably be said of resorts like Courchevel and St Anton.
For that reason, it is important to choose a chalet company that is totally flexible about menus and serves anything from a simple supper to a full four-course dinner – or will change the evening's menu completely, provided they get enough notice of course.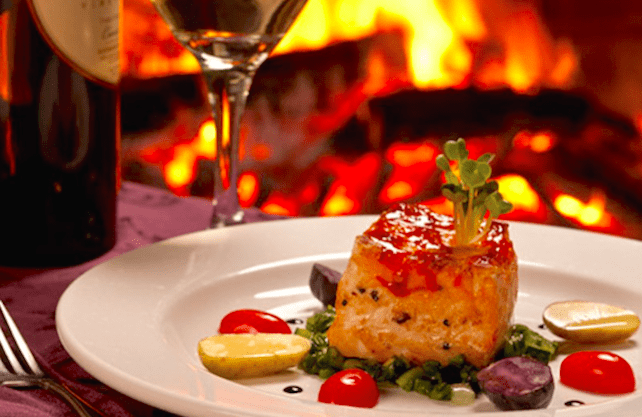 Chalets like ours will do whatever we can to accommodate all tastes and dietary requirements. Our chefs are predominantly European, but they have a wide repertoire of cooking styles and the expertise in catering for the more usual diets such as vegetarian, vegan, gluten free, and dairy free.
As regards religious dietary restrictions, menus can be adapted to suit with halal and kosher ingredients sourced, although our kitchens are not specifically set out to handle strict kosher requirements. It is important to check with your chalet operator – at the time of booking – that they can cope with any special diet.
Our budgetary allocation for food purchases is sufficiently large to cover all but the most extreme of requests (there won't be Beluga caviar every day!). Because of the range and quality of the ingredients that are available in and around the resort, we source most of them locally, except for fresh fish which comes direct from Billingsgate!
Here are a few of our own chalet recipes to try at home:


Mozzarella, Parma Ham and Satsuma Salad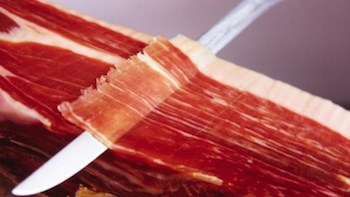 Serves 4 people
Ingredients:
1 packet of Buffalo mozzarella (the best quality you can find)
4 satsumas, peeled with a knife
6 slices of Parma ham
1 bag of rocket leaves
olive oil
balsamic vinegar
freshly ground salt and pepper
Method:
Take the Parma ham out of the fridge and sit on the side for 5 minutes so it is easier to work with.
Drain the mozzarella in a sieve and stand on a piece of kitchen paper.
Take each satsuma and slice the skin off the top, the bottom and then the sides. Then slice each satsuma into 4 rings through its circumference.
Lay out each Parma ham slice on a flat surface, and cut in half width ways. Take a piece of mozzarella and lay it down the width of each slice and then roll it up.
Place 4 satsuma slices around the outside of each plate, and a bunch of rocket in the centre of the plate.
Lay your Parma ham rolls on your rocket.
Finish with freshly ground salt and pepper, and a drizzle of olive oil and balsamic vinegar.
Oven Baked Fillet of Salmon with Puy Lentils
Serves 4 people
Ingredients:
200g Puy (or green) lentils
1 carrot
1 small onion
3 cloves of garlic
2 litres of vegetable stock
2 tbsp. white wine (optional)
2 tbsp. fresh herbs-chives, parsley, thyme
Small jar of green capers
4 salmon fillets
olive oil
balsamic vinegar
freshly ground salt and pepper
aluminium foil

Method:
Finely dice the onion, garlic and carrot.
Heat the oven to 200C.
Heat one tablespoon of olive oil in a frying pan, and on a medium heat cook the onion, garlic and carrot until softened.
Add the green lentils and white wine, and cook for a further minute.
Add some of the vegetable stock, making sure the lentils are immersed, and keep topping up as it is absorbed. Stir frequently. Follow the guidelines on the lentil packet for cooking time. When cooked they will be soft all the way though. Set aside and add a generous glug of olive oil and balsamic vinegar, and plenty of freshly ground black pepper.
Place a piece of foil on the bottom of a baking tray and lay the salmon fillets on it, season with salt and pepper, lightly drizzle with olive oil.
Place in the oven and cook for approximately 8-10 minutes, until the fish becomes opaque and flakes easily with a fork.
Finely chop the fresh herbs and stir into the lentils.
To serve spoon the lentils into the centre of the plate, and place the salmon on top, spoon some capers over the salmon. Accompany with seasonal vegetables of your choice.
Date Sponge with Caramel Sauce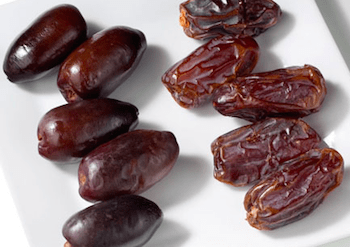 Ingredients:
melted butter, to grease
200g dried pitted dates, coarsely chopped
250ml (1 cup) water
1 teaspoon bicarbonate of soda
100g butter
155g (3/4 cup) caster sugar
2 eggs
1 teaspoon vanilla essence
225g (1 1/2 cups) self-raising flour
double cream or ice-cream, to serve

Caramel sauce
200g (1 cup) brown sugar
25ml (1/2 cup) pouring cream
100g butter
Method:
Preheat oven to 180°C. Brush a round 20cm (base measurement) cake pan with melted butter to grease. Line the base with non-stick baking paper.
Place dates and water in a medium saucepan over high heat. Bring to the boil. Stir in the bicarbonate of soda. Set aside for 10 minutes to cool slightly.
Use an electric beater to beat the butter and sugar in a bowl until pale and creamy. Add the eggs, 1 at a time, beating well after each addition. Beat in the vanilla. Fold in the date mixture and flour until well combine.
Spoon the mixture into the prepared pan and smooth the surface. Bake for 40-45 minutes or until the top springs back when lightly pressed.
Meanwhile, to make the caramel sauce, stir the sugar, cream, butter and vanilla in a medium saucepan over medium heat for 5 minutes or until smooth.
Cut pudding into wedges and pour over the caramel sauce. Serve with cream or ice-cream.
Feedback Time
What do you think makes the best chalet food? Please leave any comments or tips in the box below. Photos: Matterhorn Chalets Click here for some typical Swiss recipes.