There's a train from Denver direct to the slopes at Winter Park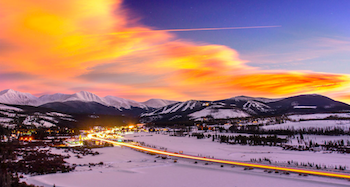 Visitors to Winter Park who arrive via Denver Airport won't need to waste any time, as there's an AmTrak train taking passengers directly to the slopes. The Winter Park Express takes around two hours and drops travellers at the base of the mountain, so you can grab their skis and make the most of the snow.
 


Free pancakes are given out on powder days at Aspen Snowmass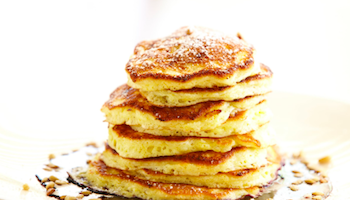 There is nothing quite like a powder day on any of the four mountains of Aspen Snowmass. The resort keeps skiers well-fuelled by serving free 'powder pancakes' when it snows eight inches or more overnight. Throughout the season you can also enjoy complimentary coffee, water, tissues and route maps on all four mountains. 
 


Squaw Valley Alpine Meadows will soon run on 100% renewable energy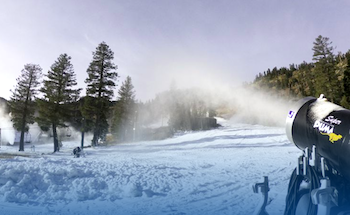 From December 1, Squaw Valley Alpine Meadows will be powered solely by electricity that is 100% renewable. With this change, the resort will reduce its annual carbon footprint by an estimated 49%, which is equivalent to the emissions generated by the annual electrical use of 959 homes.
Jackson Hole is a favourite Hollywood location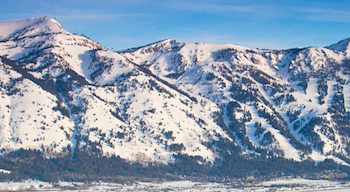 More than 15 feature films have been made on location in Jackson Hole, including Any Which Way You Can, starring Clint Eastwood, and Rocky IV with Sylvester Stallone. Legendary actor John Wayne also filmed his first movie speaking part in Jackson Hole in 1932 for The Big Trail. 
A snowcat on the mountain at Steamboat serves tacos and beer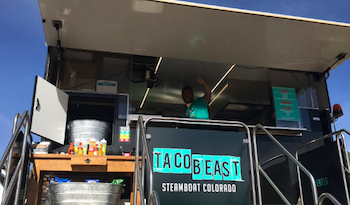 Taking slope-side food to a new level, Steamboat unveils the Taco Beast this season: an on-mountain, roaming snowcat serving tacos, breakfast burritos, Mexican street corn and Mexican-style beer. Redefining mountain dining, the Taco Beast travels to various locations on the slopes and can be tracked online.
 


Mammoth Mountain has one of the longest winter seasons in North America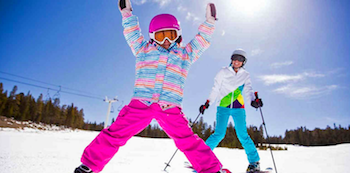 Of over 800 ski resorts in the USA, Mammoth Mountain has one of the longest winter seasons. This year, the mountain opened on November 8 and it often stays open until July, giving skiers and snowboarders nine months of skiing and snowboarding. Photo: (c) Visit California.
Deer Valley is one of the three ski-only resorts in the USA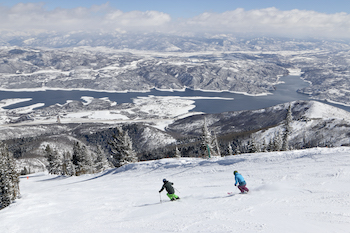 Located less than one hour's drive from Salt Lake City, Deer Valley Resort in Utah is one of the most exclusive destinations in the USA. The resort is ski-only (no snowboarding is allowed), and limits the number of people allowed on the mountains each day, so you are guaranteed few lift queues and lots of space on the slopes. Photo: (c) Eric Schramm.
 


UberSKI has arrived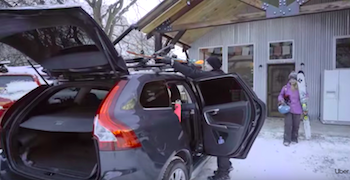 Deer Valley is also one of the few places in the USA serviced by UberSKI, where cars are specially equipped with racks to carry ski equipment. Launched in the 2017/18 season, the service is one of the easiest ways to get yourself and your gear to the mountain. 
There are Sniffle Stations all over Colorado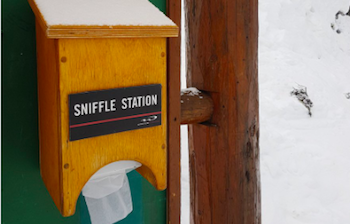 Pretty much all resorts in Colorado have free tissues at the base of the lifts for runny noses – a wonderful addition for parents with their snotty-nosed kids. Don't we wish resorts of the Alps would follow!
You can stay at a ranch to ski and ride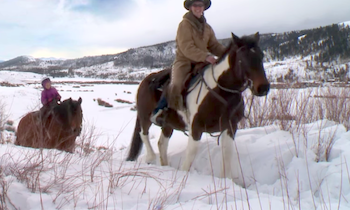 You may love chalet holidays, but did you know that in Colorado you can stay in a working ranch and go skiing and horse-riding whilst you're there?  At C Lazy U near Winter Park you can do both. Photo: (c) C Lazy U.
You can ride a roller coaster through the trees
https://www.youtube.com/watch?v=PD6krSQ-Fmw
A new trend in Colorado is resorts putting in roller coasters that blast you through the trees on metal runners at controlled speeds of up to 30mph. Lock in, push the stick forward to go, back to brake and off you go. Aspen, Steamboat and Copper all have them.
You can join a yoga class in the snow at Winter Park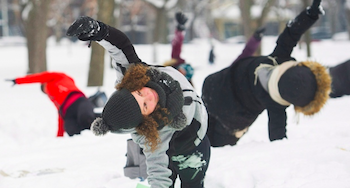 Every Friday at Winter Park during the ski season, you can join SNOWga, a 30-minute yoga class on the snow. Led by a certified yoga instructor, SNOWga teaches stretches and techniques to help relieve aches and pains after a day on the slopes. There's also music and hot chocolate as a well-deserved post-SNOWga treat. Photo: (c) SNOWga.
Stay in a hot springs resort near Telluride…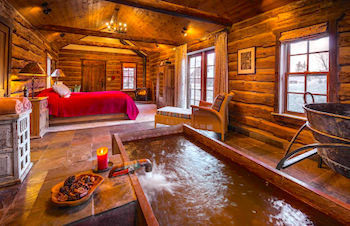 Dunton is a 45-minute drive from Telluride on highway 145 and then 30 miles down a snow-tracked road. You are rewarded with the most amazing natural hot springs, which are part of a 19th-century ghost town complex turned resort. There are ten or so designer log cabins around a main lodge and it's owned by Christoph Henkel who manufactures Persil, No Nails glue and Right Guard deodorant. Further information from Dunton Hot Springs.
…or a hot springs resort near Steamboat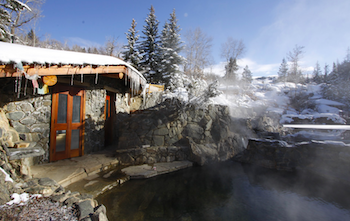 Steamboat has Strawberry Park Hotsprings, which are very un-American. There's a guy in an old Ford pickup selling tickets, and then you strip off and jump in. No waivers, and communal changing is in a yurt. 
You can find good-value heli-skiing here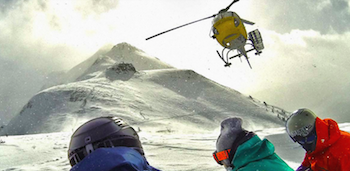 Silverton is offering six heli drops for $1,190 which is just $198 a pop. Not bad, considering. And if you fancy renting the whole mountain, it will set you back $9,990. Bring 40 friends…and it's $250pp.