In a Nutshell
Jackson Hole has more spirit than any other ski resort in North America. Is that a reflection of its fantastic, super-steep skiing? You bet.
The Stats
Altitude: 6,311ft (3124m)
Lifts: 13
Top Lift: 10,450ft (3185m)
Ski area: 2,500 acres of terrain
Adult lift pass: $408 – $600 for six days


Official Site |

Ski Map |

Webcam
Essential Advice for the Perfect Trip
Heaven. That's how we think of Jackson. Along with Verbier, Val d'Isere and St Anton, this is the ski resort we dream of most. Why? Simple. The combination of the terrain and snowfall is second to none.
But those are not the only attractions here. The mighty Teton mountains have a wild beauty that captivates you from the moment you touch down at Jackson Hole airport. From the runway you can see herds of elk and even the occasional moose. It's a 15-minute drive to the town of Jackson but, confusingly, Jackson Hole Ski Resort is located a further 20-minute drive away at Teton Village on the far side of the Snake River.
A quaint cowboy town with incredible skiing
Jackson is a town of wooden boardwalks and a main square that focuses on an archway made from hundreds of naturally-shed elk antlers. For this is Wild West country – where stores sell authentic cowboy boots and stetsons, hand-made tomahawks, and elk antler light-fittings. Of course there are sports shops too – to service the steep-and-deep brigade who've come here just for the skiing.
The slopes of Jackson – or JHMR – rise up out of the Snake River valley in what seems like a sheer wall, and are the most consistently steep we know. Add to that North America's highest continuous vertical drop (over 4,000ft), a mouth-watering variety of terrain – including cliff-bands, couloirs, open bowls and trees – and a snowfall average of 369 inches a winter, and you've got a near-perfect destination for anyone looking to push their limits.
It's no wonder that, in recent years, this has been the forcing house of extreme-skiing talent in America. Indeed, Forbes has named JHMR Top Ski Resort in North America every year since 2012. Incidentally, nearby Grand Targhee makes it into North America's top ten as well.
---
---
Guide to the Mountain
Thirteen lifts in JHMR doesn't sound a lot but they offer an immense amount of steep and deep skiing. Some 50% of the terrain is described as 'difficult' to 'very difficult', and you can go through controlled gates into a wider area of off-piste, for which you need a guide.
Along with Verbier, JHMR is the best resort in the world for skiers who want to push their limits, and break away from the intermediate plateau.
For example Cheyenne Bowl, on the southern edge of the resort, is inbounds, avalanche-proofed, and properly steep. And there's terrain like this all over the resort, from top to bottom (provided you come before the end of February).
To get to Casper Bowl, in the middle of the resort requires a 600ft steep slog up from the top of the Bridger gondola (called the White Spider), or via a gentler 10-minute route from the Cirque, called Pepi's Ridge. There's a long-ish traverse/hike across the Headwall area if you access from Pepi's ridge, and then you get access to endless gullies and shots, followed – if conditions are right – by some creamy, dreamy powder fields between trees.
Admittedly, it's a lot of work for your reward. And there's no doubt that JHMR's extreme terrain comes in short, sharp bursts rather than the mighty, 6,000ft descents you'll find in the Alps. But the fact that you'll hike several times in day a day, and ski or board multiple lines, instead of just the one endless route, adds to the sense of physical intensity. And the sense of variety too. It's no wonder that this place has become the home to American extreme-skiing talent.
There are two obvious highlights in Jackson Hole. Corbet's Couloir is probably the most famous single jump in American skiing.
Once upon a time, back in the early 1970s – this was the final frontier. Even now, for the ordinary guy or gal, it's a big feather to wear in your cap. The pros will tell you there's nothing to it, but the entry. But what an entry – a 10ft drop followed by an instant and very sharp turn so that you don't slam the massive rock wall on the left. Get it right, and you'll have bragging rights for the whole winter.
The backcountry bowls to the south of the inbounds area
The other highlight is the backcountry bowls. JHMR runs a unique open-gate policy to the backcountry – they don't try to stop you going – but makes it clear you're on your own (it's very similar to the system in the Alps).
Cody Bowl is the first and most iconic of these bowls, but there are more beyond that. Only problem is, Cody gets skied out very quickly, and going further takes an age, as you have to traverse across each of the bowls, and then hike over the ridge line at the far end.
The disadvantage – for snowboarders in particular – is it's often a long hike to and from the backcountry. That was true until the opening of the new Teton Lift during the 2015-16 season.
This opens up the Crags, which was previously hikeable-only terrain. This in turn offers easy access to Granite Canyon beyond the northern boundary, which offers challenging and sometimes avalanche-prone terrain.
The terrain parks aren't bad for a freeriding resort
There are two terrain parks: Little Britches, for debutants, located between the Teewinot Quad and Eagle's Rest Double Chairs. It's home to two flat boxes, a mailbox rail, eight small jumps and a step-up/step-down feature. JUST about small enough for first-timers to try.
Then there's Rodeo Grounds, located on Apres Vous Mountain, and featuring a 40ft flat down box, 40ft flat rail, several smaller jumps, a larger version of the step-up/step-down feature and the big hit at the bottom. There's a 450ft super-pipe next door, with 17ft-high walls. JHMR is also home to the only Burton Stash parks in the Rockies. These four Burton Stash Parks are located all over the mountain. Not bad for a predominantly freeriding resort!
New intermediate trails opening up
An increased amount of intermediate skiing has now also opened in the resort, with JHMR now trying to balance its extreme reputation with some easier terrain. The new Teton lift, which opened in December 2016, is roughly midway between the Casper Quad and the Apres Vous quad but goes much higher than both. It has opened up two lovely blue runs, and a black run called Kemmerer.
Crags is a wide blue run, which sweeps down to the right on the ski area perimeter and is visible from the top of the Apres Vous lift. There's also a new double blue-diamond run called Wide Open, plus two black gladed runs off Crags: Grizzly Glade and Washakie Glade.
A new gondola opening for winter 2016-17 will replace two existing chairs, Eagles Rest and Sweetwater, and will link up with the Casper Quad.
But whether you're looking for tree-skiing, bumps, or open bowls, you'll find plenty to keep you happy – and you'll enjoy it a whole lot more if you book some tuition with JHMR's top-notch ski school.
Beginner's terrain is not what Jackson Hole is about
There are some nice easy runs at the bottom of the mountain: on the Eagle's Rest trail underneath the Bridger gondola, and there's more super-smooth skiing underneath the Teewinot chair next door, too. Together, these two trails comprise what is pretty much a private area for beginners, and with the quality of the ski school so high, beginners are almost guaranteed to make rapid progress on them.
That said, there are drawbacks. The first is the fact that they'll probably be stuck at the bottom of the mountain the whole time they're in the resort. The progression from gentle trails to steep ones is abrupt, and most of the blue, intermediate trails (with the exception of boring traverses) are demanding by the standards of other resorts and one's confidence could well get a severe knock.
Which leads to the second problem – if all you're going to do is scoot around on the valley floor, you're going to like a second-class citizen. All right – if you're only there for two or three days, that's not really going to matter. But stay any longer and any beginner is going to start to hate all those hairy-chested types, high on adrenaline, crashing down from the top of the mountain, and skidding to a halt in front of them – acting as if they own the place.
Did we mention Snow King and Grand Targhee?
In the town of Jackson itself is the often overlooked Snow King resort, home to local racing and night-skiing. It's walking distance from the main square so it's probably worth a morning's skiing, especially if you're staying in town and have teenage children who enjoy going flat out down steep groomed slopes. The Alpine Roller Coaster is right next too it, too.
Just across the Teton Pass is another resort, Grand Targhee, which gets a whopping 465 inches of snow on average each year. Its slopes are even quieter than Jackson's – so if the snow is skied out on one side of the Tetons, you can always nip across to the other for some fresh tracks. Most people come here for the cat-skiing, which is awesome – on a fresh powder day grab a last-minute space in the cat, if you can.
---
---
Where to Learn
As is common in American ski resorts, there's only one ski school, owned and run by the lift company. But it's one of our favourites. In fact the ski school is an integral part of the Jackson Hole appeal.
In fact, one of the best things about Jackson is its ski and snowboard school. Of course, attracting highly-motivated, fun-loving riders is no problem when you've got a mountain like this on offer: but all the same, the instructors here do seem to have an extra spark.
Pride of place amongst the programmes on offer goes to the Steep and Deep camps – four-day orgies of adrenaline and adventure, which propel skiers and snowboarders into terrain most never dreamt they'd be able to tackle. One of our editors joined one few years back, on a snowboard, and it's still the best four days he's had on one plank.
"Every time we got off the lift, we'd try something more difficult," he remembers. "First of all it was trees, then trees with bumps, then chutes, then couloirs. We had fresh powder on two days too. It was heaven." When he got back to the Alps, he realised his riding had changed beyond recognition, too. "Without really thinking, I suddenly found myself taking off down slopes I'd have previously thought were beyond me." he says.
Given the nature of the two sports, skiers need to be more competent than snowboarders to take on a Steep and Deep camp – in fact properly advanced, and already skiing black (or black-diamond) runs with poise and fluency. The camps are expensive – from $1000 for four full days – but they're worth every penny. There's plenty more on offer here – from women-only ski camps, to regular one-day classes.
The childcare facilities are run with lots of energy
The purpose-built Kids' Ranch is run by Jackson Hole Mountain Sports School, and has its own dedicated corral complete with magic carpet lift and Fort Wyoming playground. It offers childcare from six months to three years, and ski programmes for three- to 14-year-olds in small classes. There's also a kids' Park and Pipe Camp. Annie's Nannies (+1 307 733 8086) and Babysitting by the Tetons (+1 307 730 0754) are the childcare options for non-skiers.
Keen teens can join the TGR Fall Line Camp, which are demanding clinics for 12 to 17 year-olds who have outgrown regular ski school and feel comfortable off-piste.
And if your little ones want the day off skiing there are myriad real Western things to do – like going riding at one of the local working ranches. Or driving five miles from the airport to Wyoming's National Elk Reserve where you can see some of the huge herd whilst being pulled along in a horse-drawn sleigh through the heart of the reserve.
An hour away is Yellowstone National Park, where an educational day out on a snowmobile involves looking at the amazing concentration of geological and biological treasures that includes 200 active geysers and 100 waterfalls.
---
---
Where to Stay
The most important decision is where to stay in Jackson Hole. The town has some historic hotels as well as most of the budget choices, along most of the shops and the widest range of restaurants – but it's a 35-minute drive to and from the skiing.
Teton Village is at the foot of the slopes, along with the bulk of the spa properties and condo hotels. If ski takes priority over apres-ski you'd be better off staying here with occasional afternoon and evening forays into Jackson.
At Teton village you're practically ski-in ski-out
The Four Seasons Resort, has the best slopeside location of any hotel here. It is decorated with work by Miro and Giacometti and abounds with slate floors and animal hide upholstery. It has large bedrooms and suites, a kids' club, and a state-of-the-art spa.
Next door is Snake River Lodge & Spa with its pleasant lobby and sitting area, and an attractive indoor/outdoor swimming-pool set among the rocks. Hotel Terra is a condo-hotel constructed and run according to sustainable green principles. Its rooms are contemporary Western in style, and all is organic – from the bed linen and mattresses to the coffee served at breakfast.
The Inn at Jackson Hole is nothing special in terms of decor – but it's near the lifts and the Mangy Moose, and the rooms are pretty spacious too. The Teton Mountain Lodge & Spa has regular double rooms, but the really eye-catching accommodation is in the suites with several bedrooms. Most have fully-equipped kitchens, and lots of really comfy furniture, and they'd make a great base for a self-sufficient family or group of friends (with plenty of money).
Caldera House is a luxury hotel just steps from the tram. It contains four four-bedroom suites and four two-bedroom suites, each with a fully equipped chef's kitchen, dining area, living room, and outdoor space with fire pit. There's Caldera House Spa & Athletic Club with a fitness studio equipped with Peloton bikes and yoga corner, as well as a heated outdoor infinity plunge pool and cedar sauna. Treatments are on offer both in the spa or in your own room. The in-house eatery is Old Yellowstone Garage, featuring Italian food with a modern twist. Add to this the Mudroom ski shop, and there's everything you'd want on site.
If you are visiting with your family or in a group it's hard to beat the convenience of chalet living. Check Jackson Hole Resort Lodging, which offers everything from simple one-bedroom units to luxury chalets, with prices to suit every budget.
Best place for nightlife and shopping is Jackson itself
In Jackson itself try Hotel Jackson, a luxury boutique hotel decorated in contemporary Western style using reclaimed wood and leather. There's a free a shuttle from here to Snow King and Teton Village. Then there's the Rusty Parrot Lodge, a five-star with a homely atmosphere. Its welcoming lobby has an open fire, terracotta floors and oriental rugs. The Wort Hotel is one of the town's original stagecoach inns, now slightly dated, but well positioned for the shops and restaurants around the main square.
With this one there's a caveat – we haven't seen The Hostel ourselves. But we couldn't ignore it – this kind of accommodation is rare in American resorts, and it seems just the ticket. All the rooms are private, with their own bathrooms, and come in two sizes – with king-sized beds (for two) or four bunks. Bunk rooms start at just $32pp per night low season (including State taxes).
Outside Jackson and Teton Village
Amangani is one of our favourite ski hotels in the world – only it isn't really a ski hotel. The Aman group's emphasis is on serenity and calm, which is pretty standard stuff in the luxury summer-holiday market. But it's still exceptional and refreshing in the world of skiing.
It's miles from the resort – a 20-minute drive in fact (by complimentary call-us-any-time shuttle) – set on a quiet hill in the middle of nowhere: testament to the fact that it was not originally aimed at the wintersports market. Anywhere else, this would be a royal pain in the arse, but it suits the style of this hotel perfectly.
You come back from the slopes, sink into a world of seclusion and luxury, and switch off completely. Bathrooms and bedrooms are huge, beautifully designed, and full of delicious fabrics and stone, and the restaurant is one of the best in the area.
Almost next door is Spring Creek Ranch, which has accommodation in spacious chalet-style houses. A separate building has the reception area and spa in it, and another houses the restaurant. A shuttle takes you around the estate and there's a bus into town and to the slopes.
---
---
Where to Eat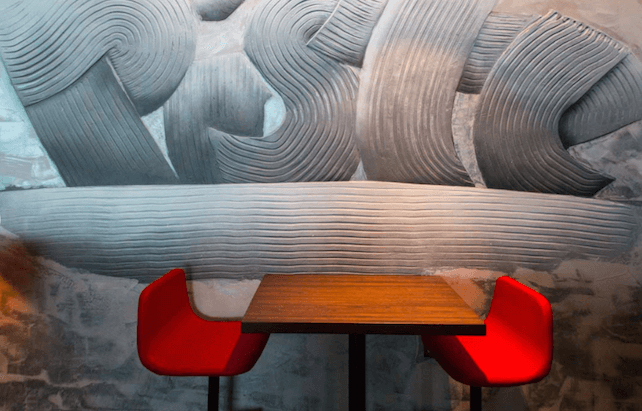 A lot of Jackson Hole fans think it's crazy to waste a lot of time over lunch when there's so much skiing to be done. However, mountain eating has improved enormously over recent years – with The Peak slope side terrace of the swanky Four Seasons Hotel (pub-style menu including waffle fries with elk chili, roasted corn and tortilla soup, and elk sausages).
New for the 2016 season is Piste Mountain Bistro in the Rendezvous Lodge at the top of the Bridger Gondola. It offers dishes such as home-made chili, spicy wild prawns, lamb and quinoa meatballs – with ingredients locally sourced.
For basic nosh to keep the energy coming when you're skiing Jackson Hole, there's the Rendezvous self-service. Its open-plan setting offers 'stations' with Asian bowls and sushi, grilled meals, a salad bar and Idaho salt-baked potatoes with a huge choice of toppings. Floor-to-ceiling windows provide views of the summit of Rendezvous Mountain.
A highly recommended venue in Teton Village is Osteria Villagio, a fantastic Italian trattoria serving home-made pasta and outstanding pizzas. For a quickly, healthy and fresh bite on the go, stop into Cafe 6311 (+1 307 733 2292) at the base of the Gondola which serves toasted bagels, baked potatoes and wraps, prepared in minutes.
Jackson is rich. And so is the food
In Teton Village, the award winning Couloir Restaurant, at the top of the Gondola (they provide warm blankets for the ride), serves arguably the best dinner in the region with the majority of ingredients coming from a 250-mile radius to ensure fresh and natural flavours. The Westbank Grill in the Four Seasons Hotel has an international menu, a cosy atmosphere, and high prices. The Mangy Moose is a family favourite set in a vast barn. It's also the busiest in the resort (often featuring live music), so don't go there for a quiet romantic meal.
Gamefish, in the Snake River Lodge and Spa, focuses on fish and smoked game. The Roadhouse Brewing Company is must-stop for a classic barbecue menu. All meats are smoked in-house and their burger is one of the best in the valley – as well as being good value. Teton Thai, located at the base of JHMR, has been consistently voted the best Thai restaurant in Jackson Hole.
If anything, the restaurants in Jackson are more high-end than they are in Teton Village. Try Nikai Sushi Bar and Koshu Wine Bar, which is popular with the locals. Old Yellowstone Garage is top-of-the-range Italian. Another place for sushi and a wide choice of sake is Kazumi.
Meanwhile, signature dishes at the Snake River Grill include smoked tuna carpaccio and pan-roasted Idaho trout. Rendezvous Bistro is run by the son of Snake River Grill's owner and serves French-American fare. Intimate Wild Sage at the Rusty Parrot was the first four-diamond restaurant in Wyoming. Hotel Jackson's Figs restaurant offers Mediterranean-inspired Wyoming fare.
For something more down to earth, Picnic in Jackson serves breakfast and lunch with home-made sandwiches, soups and wraps – catering also for vegetarians and vegans. It also has a good selection of teas and coffees, as does its sister bakery.
The Amangani Grill is one of the best eateries in the area, though it takes an effort to reach as it's neither in town nor in Teton Village.
---
---
Where to Party
Oh yes – and did we mention the nightlife? It's not quite at the same level as Verbier or St Anton, but it's still pretty interesting: kind of weird in places too, which only adds to the interest.
However, Jackson Hole is not the best place for families who won't be able to enter many of the restaurants – because they serve alcohol. This is annoying, since the ski school is so good for children. Teens should steer well clear of the nightlife. The reason for all of this is because the strict licensing laws forbid anyone under 21 to go to bars; even the over-21s must carry ID.
For those unencumbered by children, the slopeside Peak in the Four Seasons Resort is popular at the end of the day. The Snake River Brewing Company is where the locals and those in the know go. However, The Mangy Moose also in Teton Village, is one of America's best apres-ski bars: unpretentious, bright, and buzzing with the day's excitement. There are often live bands here too. Spur in Teton Mountain Lodge is another popular evening spot, with a bar and dance floor.
Line dance at the Million Dollar Cowboy Bar
To keep the night going, you'll need to head into the town of Jackson itself, 12 miles away. The Million Dollar Cowboy Bar is an essential stop: the seats at the bars are made from real saddles, for Chrissake. When the band strikes up, people in checked shirts and ten-gallon hats start dancing. The vibe – half proper Western saloon, and half tourist trap – is weird and wonderful in equal measure.
The bar has quite a history. In the 1890s it was the location for a doctor's surgery before being rented to the first bank in Jackson Hole. Then the bank was demolished and Joe Ruby erected Ruby's Cafe and Beer Garden. In 1937, Ben Goe bought the bar and changed the name to the Cowboy Bar. The bar held the first alcohol licence in the State of Wyoming following the repeal of prohibition.
During the 1940s and 1950s, gambling was prevalent in town. It was illegal, statewide, but Jackson's isolated location made law enforcement difficult. The only deterrent was the occasional raid, when slot machines and crap tables mysteriously disappeared into tunnels beneath the Cowboy and Wort Hotel, and reappeared as soon as all was clear. To this day it remains the number one bar in Jackson Hole and is an example of what the Wild Wyoming West was, and still is.
There are several other bars in town – the Silver Dollar Bar, The Virginian, the Shady Lady Saloon, The Wort which has bluegrass on Tuesdays – but the other real highlight is the Stagecoach Bar in Wilson, where the locals go to dance. Sometimes it's a full-on resort workers' disco freakout (on Thursdays). And sometimes, on a Sunday, it's old-school Country-and-Western dancing. Both are, in their own ways, a blast.
And if you want the day off skiing you can go to Wyoming's National Elk Reserve where you can see some of the huge herd and visit the brilliant National Museum of Wildlife Art, which features more than 550 artists (including Picasso, Andy Warhol, Henry Moore, Albrecht Dürer, George Stubbs, Rembrandt, Rodin and Henri Rousseau) and over 5,000 catalogued items, dating from 2500BC to the present day.
A day out in Yellowstone National Park involves going by snowmobile and seeing active geysers and lots of wildlife, close up and without the summer crowds. Then there's night-skiing, the Alpine Roller Coaster and Teton Ice Park – all at Snow King, snow-biking, dog-sledding and hot-air-ballooning.
Add a little retail therapy
Not to be forgotten is Jackson Hole's magnificent shopping experience. This is as far removed from the sort of designer shops you'll find in Aspen or Courchevel, and with none of the chain shops you might find in the mass market resorts. The shopping here is Western-style – think hand-tooled cowboy boots and belts, stetsons and leather chaps.
But the best is the sort of locally-owned and -run artisan business that is growing rapidly in popularity here. These include New West KnifeWorks & Wyoming Whiskey, where you can learn to throw a tomahawk in the alleyway outside. Inside is a wonderful range of hand-made knives with multicoloured resin handles, and a variety of whiskey is on sale. For more alcoholic beverages, visit Grand Teton Distillery, where you can taste and buy their award-winning vodka made from Idaho potatoes and Teton glacier water.
There are two home decorating shops opposite each other in tiny Gaslight Alley: Made and Mountain Dandy where you can find a good range of unusual and often home-made gifts ranging from belts and blankets to art and jewellery. Then there's the one-off clothing shop Stio for outdoor wear including shirts, jackets and skiwear that you won't find anywhere else.

Don't forget to read our feature on 50 Years of Skiing in Jackson Hole.