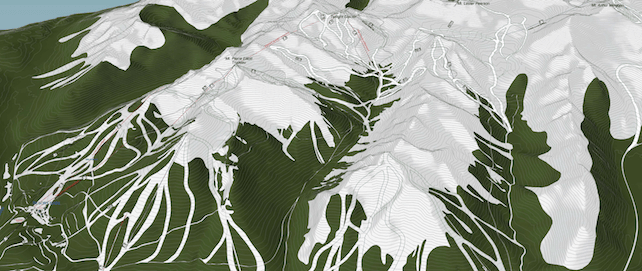 For a village that is about to be thrust under the global spotlight as the world's newest (and potentially most exciting) ski resort, the citizens of Valemount in Canada are keeping their cool.
Last month the community of just 1,018 people learned that the British Columbian regional government has given the go-ahead for a new glacial resort with a ski area stretching across four 3000m peaks in the glacial heart of the province.
Developers Valemount Glacier Destinations promise a giant vertical drop of around 2050m, the longest in North America and arguably the longest genuine lift-served vertical in the entire world.


Other statistics are equally newsworthy: 536cm of snow at resort level each year compared to
Whistler's
411cm, and virtually none of the winter rain that affects 50% of Whistler's ski days.
The climate allows for a 12-month ski season, along with a multitude of summer sports including golf and mountain biking. The resort aims also to attract a substantial market of non-skiers who will come for the spectacular glacial sightseeing. What's more, there's an existing airport scheduled for expansion situated less than 1km from the 1300m base area.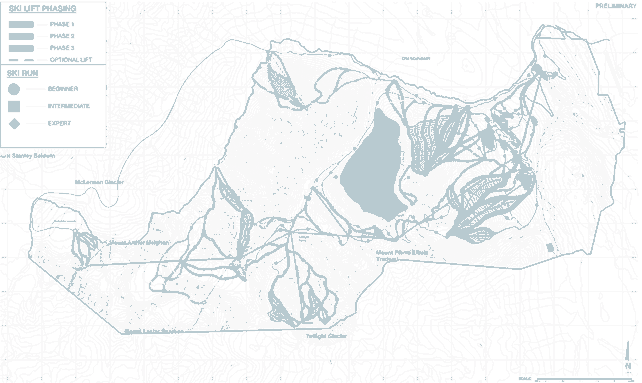 On completion, the resort will have 18 lifts including five gondolas, six detachable quads, and four T-bars to serve the summer ski area. Phase 1 of the project allows for a vertical drop of 1132m and is optimistically scheduled for completion with nine lifts serving 16 runs in December 2017.
Unlike other proposed glacial development projects in the region, Valemount has been welcomed by local residents. The new ski area is located within the traditional territory of the Simpcw First Nation and its people are partners in the project.
Where is it located?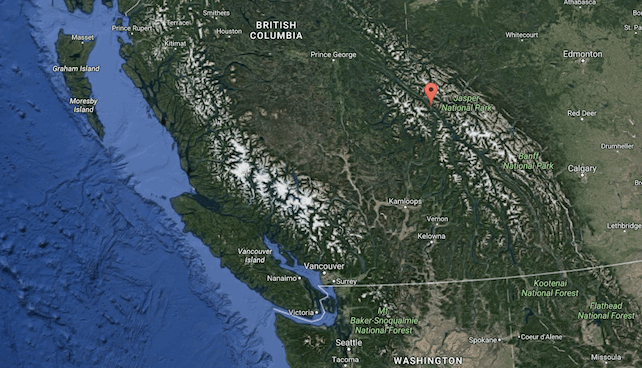 It's near Jasper and Banff national parks. Valemount is around 120km east of Jasper and 320km from Kamloops, 530km from Calgary, and 488km from Edmonton.
What's the skiing like?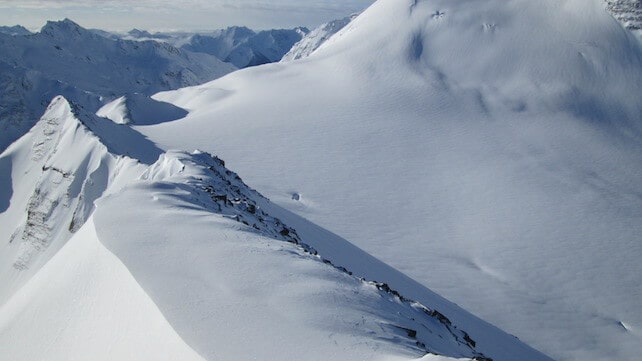 Excellent gladed runs in the forest and high alpine glacial terrain. At the moment it's only accessible through CMH heliskiing and Cariboo Snowcat skiing.
But Valemount villagers are – well, not yet – too big for their ski boots. You can still buy a five-bedroom home for £109,000 or even a 160-acre ranch for £450,000. No doubt that will soon change.
Evan Matthews, a former ski shop employee in Fernie, is the 25-year-old editor of the award-winning local newspaper, The Rocky Mountain Goat News.
Evan said on his appointment in May: "Many residents have already expressed optimism surrounding Valemount's future. No matter what comes next for this valley — I'm excited to be a part of it."
However, his opinion column this week is not on his manor's sensational and unexpected leap onto the world stage, but on his enjoyment of the local Robson Valley Music Festival.
"It felt like art was literally, all over the place," he wrote. Valemount – remember the name.