As a beginner, planning your first-ever ski holiday your first-ever ski holiday can seem quite intimidating – there is LOTS to think about. We'd like to offer you advice for one of the key bits here: what kit you need for your first ski trip.
It's no secret that skiing is a gear-heavy and potentially quite expensive sport – minimalist hobby, it is not. But getting started you only need the basics – and they needn't cost the earth. Yes, it's possible to spend thousands of pounds on a designer ski jacket if you want – but skiing's exclusive, oligarchs-only image is years out of date now, and it really is possible to equip yourself for a relatively small amount of money.
Here's our beginner skier's shopping list to get you started…
1. Skis, Boots and Poles
The good news is that the bulky and expensive hardware – skis, boots and poles – can all easily be hired from local shops in resort. So for your first few trips, until you are well and truly hooked on skiing, you needn't worry about purchasing your own.
As for the cost, expect to pay about €100 per person per week for a full set of equipment in a typical French resort. Most good rental shops stock modern kit, so you're guaranteed having the latest and greatest technology, not to mention gear that is specifically suited to your level and is well cared for by shop technicians. Look at our rental guide for advice on how to hire skis and boots in your ski resort.
2. Ski Jacket and Pants
There is no need to buy your outerwear either. Borrowing a ski jacket or ski pants that is laying dormant in a friend's or family member's loft is the best option for newcomers to the sport.
The volume of ski gear that sits unused in people's homes is astronomical, hence why there are such good deals for it on second-hand websites. In fact, if no-one can lend you a jacket or pants, it's worth looking on these sites for gear; My best friend kitted herself up for her winter holiday with second-hand gear on Vinted – jacket, pants and a mid-layer – and the bill came to less than £100.
Do not underestimate the power of a standard outdoor jacket either. Many modern outdoor waterproof jackets use Gore-Tex or an equivalent and will work perfectly well in the mountains.
If you must buy, then don't go crazy just yet – wait until you're in love with the sport before you spend £1,000+ on a state-of-the-art outfit.
The trick to staying warm underneath waterproof outerwear is layering, so as long as you have a good base and possibly also a mid layer, you'll be good to go. Which brings us to…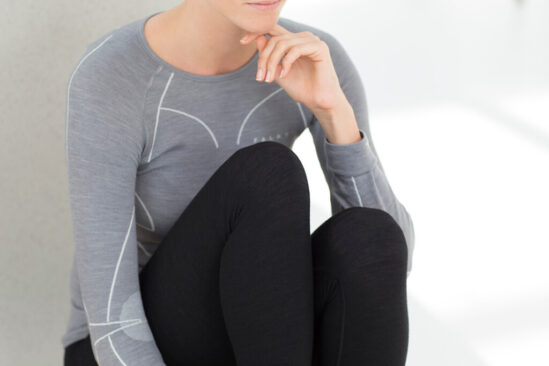 3. Base Layer
Layering while skiing is very important, so that you can add and take off layers throughout your day, depending on the weather conditions and your exertion levels.
The most important layer is your base layer. Base layers – which used to be known as 'thermals' – are designed to keep you dry, and therefore warm, no matter how sweaty you get, or how wet the clothing on top of it. They are all made of either natural quick-drying fabrics, such as Merino wool, or long-lasting synthetic fabrics. Helly Hansen baselayers can be bought from around £30, but check out shops like Decathlon for even more savings. These are an investment that will last you years and will continue to be useful for camping trips should you never pick up the skis again.
4. Mid Layer
Ideally wear a good-weight fleece or a lightweight down jacket this gives you an extra layer between the base and your outer jacket. You'll likely need this between December and March, and sometimes later in the season. However, provided you have a good base layer and ski jacket, you can wear more-or-less what you like in between. The idea is to build up a layering system under your jacket. Then you add or subtract layers according to the temperature. We've found a Trespass fleece for £30, a bit of a bargain – and even useful on cold days at home.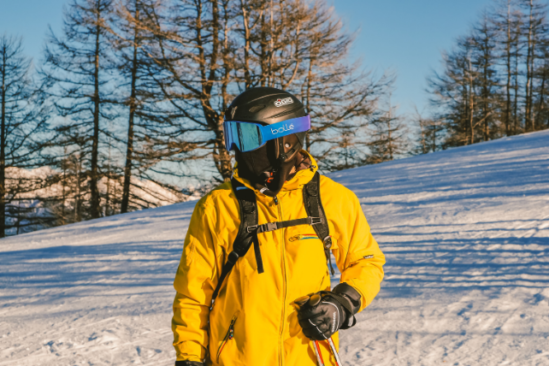 5. Goggles
Much better than sunglasses – which won't help you when it's snowing or windy. But make sure you try them on first before you buy or borrow them, so you're sure they fit. If you're buying, go to your nearest ski shop, which could be an independent or one of the big chains. Take your helmet along with you – the top of your goggles should sit closely against the brim of your ski helmet, with no gap. Don't be suckered into spending a fortune on them, as it's possible to buy a pair like these Salomon goggles at £50 (it is advisable to go with an established brand so the UV protection is up to snuff).
Speaking of the lens, try to get a reflective/mirrored les so it doesn't end up being too bright on a sunny day; storm lenses can become pretty blinding if the sun comes out. In fact, when you hit the slopes, it is best to ski with both googles and sunglasses in your pocket just in case, as the weather can change so quickly.
6. Ski Helmet
Wearing a helmet while skiing is essential for everyone. Experts sometimes assume they are too 'good' to invite an accident and beginners are often under the impression that helmets are only for experts. "I don't ski fast enough to need one," we've heard some people say. But even nursery slopes can be rock hard and bad news if you fall on your head, and there is also the risk of being hit by another skier or snowboarder going by.
As well as the safety element, helmets also keep you warm, keep your goggles in place, and give you more confidence on the slopes.
Expect to pay anything from £30 to £300+ to buy one, depending on the style and technology featured; most ski equipment shops also have helmets for hire. We've found a unisex helmet here for £36, but we reckon this is one item that is imperative to try before you buy, so best head to a local ski shop. If you haven't the time, you can often rent one with your skis and boots from a hire shop in resort.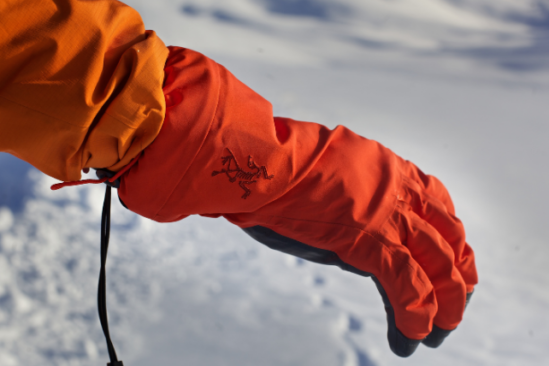 7. Gloves or Mittens
We might seven items down the list, but don't underestimate the importance of a good pair of gloves or mittens. A basic ski glove will get soaked both inside and out if you are falling over a lot (which is inevitable during the early stages of learning to ski) – and there is nothing more unpleasant than a sopping glove. Waterproof and breathable gloves perform much better in the cold and wet, but they can end up costing a fair bit, especially ones from established ski brands (although you might find some good deals in the off-season, so it's worth shopping around).
For really cold hands, mittens tend to be warmer than gloves, and thin glove liners add an extra layer of warmth. If you avoid high-spec branded models, you won't need to spend more than £30 on your gloves or mittens; here are some leather thermal mittens that cost £24.99. You can also purchase hand-warmer packs at local ski shops for an extra boost in the face of a frigid week's weather, just as you could find some well-priced spring season gloves if your mitts are overkills for the sunshine you are gifted.
8. Neckwarmer
This one is optional, as you could always wear a scarf you already have at home. However, neckwarmers
made from soft fleece, Merino wool or a breathable fabric will be warmer and will stay in place all day long. We think that, despite their small size, neckwarmers are equivalent to an extra mid-layer over the torso in terms of heat retention. They help fill that nasty gap between ski jacket and helmet – stopping the wind from whistling down the back your neck. They also prevent your jacket's cold metal zip from rubbing against your chin. Ouch. In extremely cold conditions (or if you're skiing in Canada or the east coast of the USA) it's best to wear a thin balaclava that fits under your ski helmet. They should cost under £10.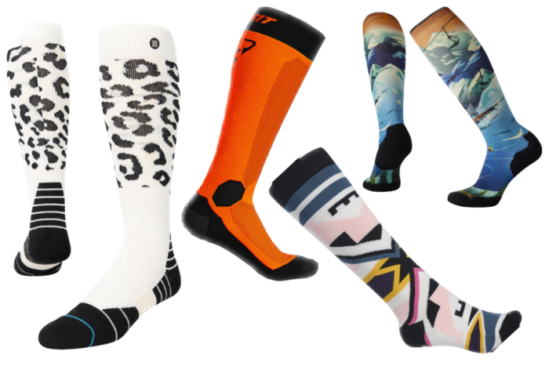 9. Ski Socks
Don't underestimate the power of ski socks. They can transform a pair of boots you've been too cold or cramped in. They can also cushion vibrations. It's popular misconception that really thick ski socks make for warmer feet. But in fact, too thick and you risk numb toes and lack of control. Modern boots
are well insulated and thinner socks allow for a tiny cushion of warm air between your foot and inner boot. You should be able to wiggle your toes. Ski socks will cost from only a few pounds a pair but this is another item you could do without buying – provided you have some thin calf-length sports socks without any seams.
10. Backpack
Very handy for storing extra layers in case it gets cold, or for stripping off if the sun comes out. A rucksack also gives you the option of taking a water bottle, chocolate bar and sandwich up the mountain each day and saving a fortune on the cost of lunch. Ideally, you want a rucksack with straps across the chest and around the waist to stop it swinging around. But for your first week any small sports backpack will do (from about £20). When you're not using it for skiing it will double as a cycling or hiking back pack.
11. Sunscreen
It may be winter, but the sun, at altitude, can be brutal. Buy a small tube of SPF30 to SPF50 for your face before you leave home. It costs a bomb in the mountains. It costs a bomb in the mountains. Pop it in your jacket pocket or backpack and be sure to reapply each lunchtime – even if it's overcast.
12. Wintersports Insurance
Don't leave home without it. Many tour operators charge more than they should for ski travel insurance, so check out the specialist brokers first, such as MPI Brokers; or travel brokers who also offer winter sports coverage like InsureandGo or Columbus. Check that other wintersports such as snowmobiling, husky sledding, tobogganing, paragliding, zip-wiring, ice skating and ski racing (even the weekly ones the ski school puts on) are included – if you plan to do any of these.
13. Borrowing or Hiring Ski Kit for the Beginner Skier
If you want to save money and are unsure whether or not you will be making a repeat visit to a ski resort, then borrow what you can from friends. If that's not possible, then you can hire much of what you need.
Polar Exchange sells and rents out jackets, ski trousers, goggles, sunglasses, gloves, socks, snowboots, baselayers, and helmets. Ski-Stuff hires out jackets, trousers, one-piece suits, and snowboots. They sell goggles, gloves and neckwarmers too. As for snowboots – these are not essential items, especially if you're going in the spring. A sturdy pair of trainers with good soles that will hold on an icy road will be fine.
14. Do Your Research
Either go with a tour operator or book your own ski holiday. If going with an operator, find one who will help you with lift passes, equipment hire and ski tuition bookings. See our Deals page for up-and-coming offers.

See also our features on ski tips for beginners, learning on an indoor slope, best resorts for beginners, and best beginner resorts in the Tirol.